Development
Our Development Team is like the engine that kicks off everything. Our team operates dynamically, delivering sophisticated software solutions to our production platform on a daily basis. Our focus remains committed on the quality, accuracy, and maintainability, ensuring that each product we deploy is to the highest standard. We are EDI Subject Matter Experts, bridging the technical landscape with the broader business needs. We actively engage with internal stakeholders, whilst offering invaluable insights and guidance.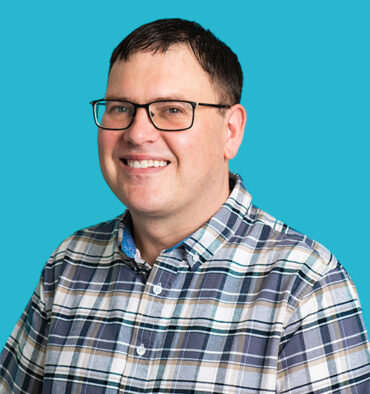 Stuart Mayo
Development Manager
Stuart.Mayo@cegedim.com
I joined Cegedim e-business in 2020, during the COVID Pandemic as a Senior Software Developer.  In 2022 I was promoted to the Development Team Manager, focused on guiding a team of 6 developers on the successful delivery of features for our clients.  We particularly pride ourselves on the onboarding and mentoring of Junior Developers, and this is an area I am particularly passionate about. This is a great place for Graduate developers to launch their careers and stay with us working for many years to come, and we have numerous examples of this in action.  We also boast a strong staff retention rate with a number of the developers here being with us for 5+ years which is a testament to the fun environment and job satisfaction Cegedim e-business provides.
Quality Assurance
Quality Assurance (QA) is critical to assuring the faultless delivery of our software solutions. Our QA team take an active role in projects to ensure quality considerations are defined into the requirements and design processes. Our team approach testing carefully by completely analysing every aspect of the product, including functionality, usability, performance, security, and compatibility. To increase efficiency, we automate repetitive and important test cases, particularly for regression testing.
Collaboration is essential, and our QA team promotes open communication amongst the business and other stakeholders to ensure issues are addressed quickly and effectively. By establishing a thorough feedback loop, our QA team guarantees that we learn from any failures, preventing similar issues from recurring in future projects. Continuous learning is a major principle at our company, with our team are constantly staying up to date on the latest tools, technologies, and industry trends to improve our QA procedures.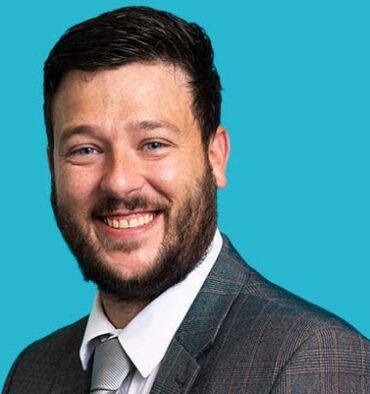 David McGuinn
QA Manager
David.Mcguinn@cegedim.com
In 2021, I joined Cegedim e-business armed with a wealth of experience in managing EDI structures and a background in various roles, including quality assurance, project management, installations, and operations. Over seven dynamic years, I made a lasting impact before briefly exploring other opportunities. Now, I've returned, more skilled and motivated than ever!
At Cegedim e-business, I wear multiple hats — from managing the QA team to spearheading special projects. I'm not just a team player; I'm a catalyst for innovation and progress. My role isn't confined to office walls; I collaborate seamlessly with teams within the building and stretch across continents to Egypt, embracing the global nature of my responsibilities.
What sets me apart is my ability to transform challenges into opportunities. I provide invaluable insights into the Netix Platform and breathe life into stalled projects. With a background in Project Management, Installations & Operations, I'm not just a regular employee — I'm the go-to person who can be dropped into any situation and elevate it with minimal assistance.
Picture this: a passionate professional with a knack for problem-solving, driving projects forward, and collaborating seamlessly with diverse teams. That's me — a powerhouse of innovation and determination, making waves at Cegedim e-business. Watch this space because the best is yet to come!
Projects
Our team of Project Coordinators are dedicated to ensuring the successful delivery of projects and prioritising customer satisfaction. We blend high-level project management skills with the technical expertise of other departments. Our primary focus lies in managing projects efficiently and exceeding customer expectations.
To support our customers, we maintain open and versatile lines of communication. We use a combination of emails, project plans, Trello and calls to share project details, milestones, and facilitate real-time discussions. We work closely with our customers throughout the project lifecycle, gathering requirements, addressing concerns, and providing regular updates.
Internally, we leverage project management methodologies and various tools to enhance customer experiences. These streamlined processes and tools enable us to meet deadlines, deliver results, and create a smoother project journey for our customers. The key benefit are open communication, on-time delivery, high-quality results, and great client service. In essence, everyone on our team is committed to make project management as simple as possible for our customers.
Daniel Moran
Delivery Manager
Daniel.Moran@cegedim.com
I am a relatively new joiner to the Cegedim e-Business team, getting started in September 2023 as a Delivery Manager. My experience is in customer operations management in software organisations, and I started out in project management. I have a background in Software Engineering, originally qualifying from Liverpool John Moores University with a development degree. My focus at Cegedim is ensuring a smooth customer journey from point of sale to delivery and implementation of a solution. I lead the Project Management, Installations & Managed Service teams, with a keen focus on high levels of customer satisfaction and efficiency. I'm also an aftersales point of contact and escalation point, so am here to support with any issues that arise throughout a project.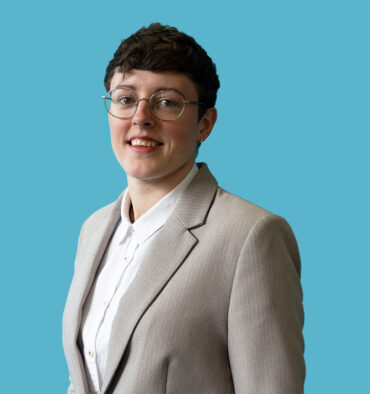 Emma Thompson
Projects Team Leader
Emma.Thompson@cegedim.com
I joined Cegedim in 2022, transitioning from hospitality to leverage my transferable skills in a new sector. In this role, I collaborate with stakeholders at all levels, with the ultimate goal of driving projects forward. This involves overseeing various phases in the project lifecycle including development, data collection, issue resolution, testing, implementation, and regular progress updates. My primary goal is to provide exceptional service and ensure timely delivery of customer requirements. In just a year, I advanced to Projects Team Leader.  I regularly coach and support my team to enhance their knowledge and maintain high customer satisfaction.
Installs
The implementation team at Cegedim e-business specialises in implementing and configuring the required EDI solutions for our clients. We specialise in off-the-shelf and customised solutions we ensure the development thorough testing with all relevant parties before the "go-live".
Due to the varying complexities of projects, the team possesses strong technical skills and excels in problem-solving. Every installation is unique, and through shared experiences and exposure to diverse implementations, the team can effectively guide our clients and their support teams through the necessary configurations on the their side.
Communication within the Implementation team primarily occurs via email. However, depending on the project type, the team will conduct weekly calls for updates or to diagnose data issues or integrations. The team assist our customers in understanding the integration process, providing answers to queries regarding their trading partners and navigating the potential differences among these partners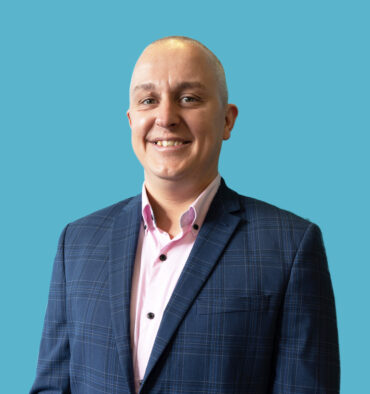 Kurt Williams
Installation Team Leader
Kurt.Williams@cegedim.com
Having returned to education later in life, upon completion of a computing degree in 2019 joined the Installation team at Cegedim e-business. During that time, I joined Cegedim e-business as a Graduate Installation Technician I progressed up to the Team Lead in 2022.
In implementation, we liaise with our clients, their IT and/or ERP support providers and their trading partners, to assist with the implementation and testing of their EDI solution, until the final training session.
Managed Service
Our Managed Services Team offer unparalleled support to our clients, uniquely tailored to each individual's needs. Our extensive range of services encompasses various facets, including the comprehensive setup of Electronic Data Interchange (EDI) via our robust cloud solution, Netix. We specialise in end-to-end testing, adeptly managing EDI errors within the Netix framework, configuring and overseeing alerting groups, and addressing general inquiries through our dedicated inbox.
Furthermore, our expertise extends to training suppliers on the intricacies of the Netix portal, providing accessible user guides, and delivering ongoing support to businesses as needed.  We also provide expert EDI advice via email or phone, and even extend support through video calls to our clients' suppliers, tailored to the specific package and requirements of each client. These services merely touch the surface of our capabilities, the managed services we offer can be customised to fit your organisation's processes and supplier needs.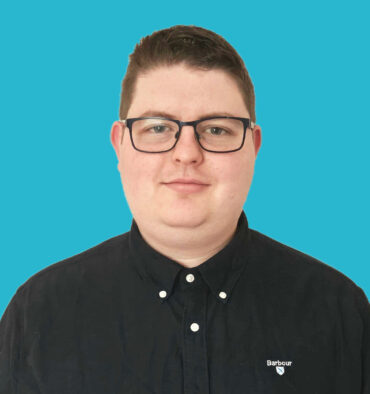 James Darbyshire
Managed Service Team Leader
James.Darbyshire@cegedim.com
I've previously worked across various industries, ranging from Retail to Civil Merchanting. However, I've always held a strong passion for technology, which led me to take the opportunity to join the Managed Services team in 2021. Since then, I've collaborated with our key accounts, consistently developing my skill set and deepening my knowledge in EDI. What I find most enjoyable are problem-solving and ensuring customer satisfaction, integral to the Managed Services role. Having transitioned through different roles within the company, I currently hold the position of Managed Services Team Lead, bringing an entirely new challenge to my ever-evolving career at Cegedim.
Support
After the delivery of your project or system, Support is responsible for looking at any issues, changes, new requests or new requirements. We do this not only by having a deep understanding of the Netix system as a whole, but also by knowing your system specifically.
We dynamically take part in communications with related stakeholders, and internally within Cegedim, to make sure any issue is resolved as quickly and as effectively as possible.
Using this knowledge, by asking the right questions, and carrying out thorough investigation we have consistently exceeded 97% of resolution time. Add on top of this our commitment to the customer and our professionalism, and it's no wonder we've consistently had an average of 4.9/5 feedback on resolved issues.
By using an open and technician driven escalation process we can ensure that issues that are either likely to have an extended timeline, or are extremely complex, are dealt with appropriately. And in these cases the escalation process provides a great learning opportunity, not only for the technician but the team a whole, as we evaluate the issue and what we can learn from it.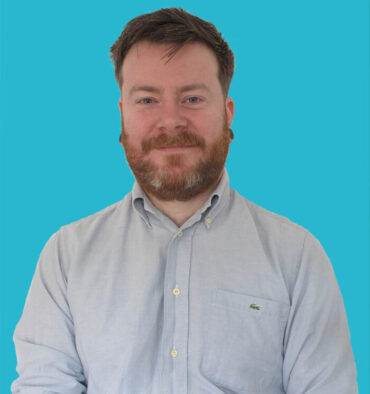 James Armstrong
Support Team Leader
James.Armstrong@cegedim.com
Customer Service has always been my background, and since mid-2018 I have been applying that skill-set to EDI. This was initially at another company, but in 2020 (In the middle of the pandemic!) I was given the opportunity to move over to Cegedim.
The company had just changed owners, was expanding quickly, and the chance was too exciting to turn down; even with the pandemic and lockdown going on in the background!
Since then I have been given the opportunity to help reinforce the company's culture of being flexible, accountable, effective and above everything else, being customer focused.
I have always enjoyed speaking with people, they really do make the world go around, and in the Support team I was able to couple that with my love of solving problems. And in 2022 I received the offer to lead the Support team. This was an even greater opportunity to help shape the company's culture, not just with the values above but also my own values of approachability, quick-thinking, future-planning and up-skilling.
It's a journey that I'm still on, with its ups and downs, big wins, and of course some mistakes, and with welcoming my son into the world (3 months at the time of writing!) the journey can be tough. But at Cegedim because we have a great culture, great people, and a great product, it's the best place for me to get the best out of myself.