EDI & Supply Chain Management
Control your business data
Netix includes everything you need to trade electronically with your supply chain and larger partners, such as retailers and distribution companies. Offering your business an electronic method of transferring information, helping to reduce manual data entry and errors within the documentation. Businesses can seize all opportunities for growth by implementing an EDI solution to establish trading relationships quickly.
Connect to trading partners
locally & globally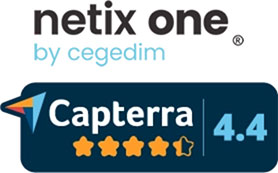 Accessibility
Our unified commerce solutions provide EDI functionality. With unlimited user access, businesses can view information from wherever they are, whenever they need it.
Speed
We use pre-configured trading partner profiles to connect organisations – our method helps to get new customers up and running quickly, to start harnessing the benefits of EDI straight away.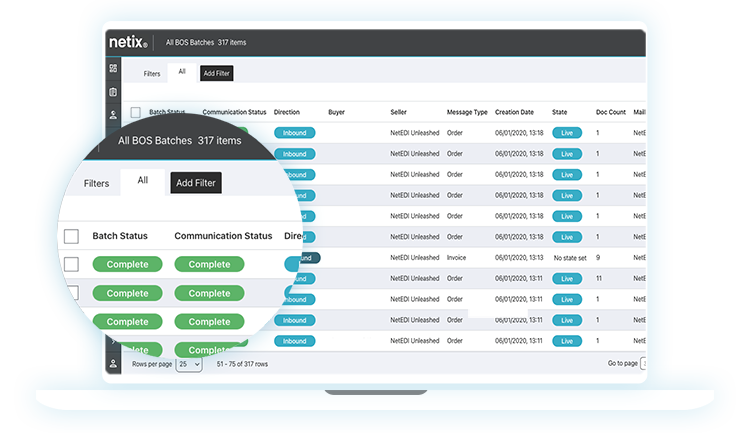 Performance
Our scalable architecture allows high volume of messages to be processed through the platform, offering efficiency to your organisation.
Security
Netix is hosted at a secure datacentre which is certified for processing sensitive financial information. The environment is fully protected and conforms to the latest data protection legislation.
Gaining accuracy and efficiency within your supply chain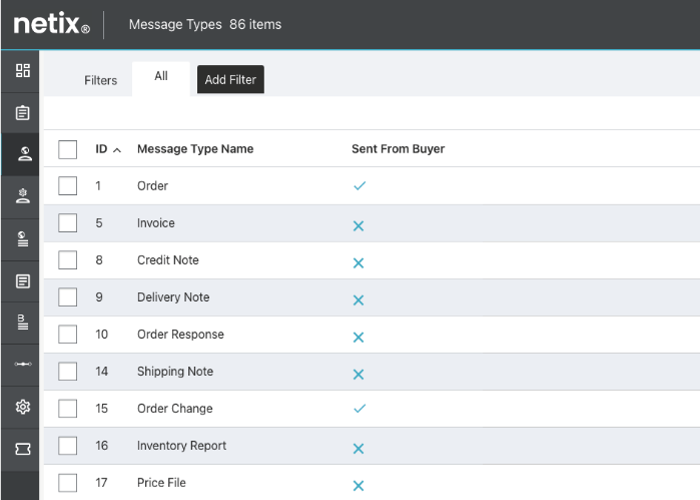 EDI enables businesses to process documents faster with a reduction in human error. Netix alerts customers to errors within files, helping to create fewer errors and maintain good trading relationships.
Netix One utilises EDI standards allowing businesses to communicate across their supply chain; enabling them to send & receive business documents. Businesses can process orders, invoices, credit notes, delivery notes, and much more.
If your business is on a growth plan, that's another reason to consider Netix One. It's a scalable solution which will grow as your business grows, without any disruptions to your ongoing transactions.
Review your savings
Seize all business opportunities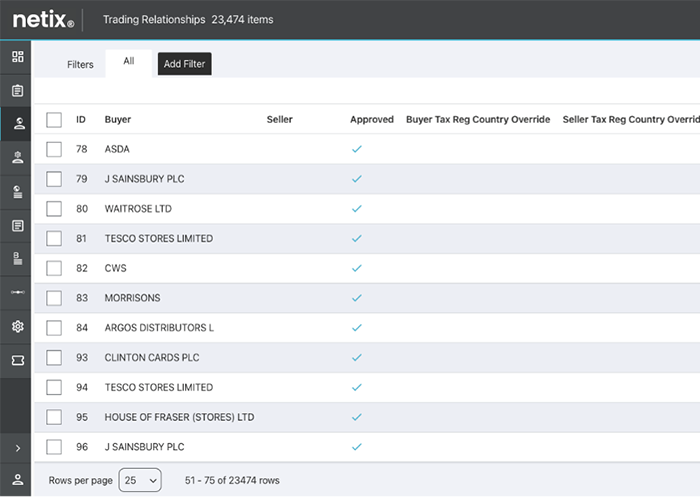 Businesses using Netix can easily exchange messages using EDI standards as such EDIFACT, Tradacom, AS2, VDA, and X12. Businesses of all sizes connect, whilst offering a safe and secure method of exchanging information. Utilising pre-configured trading partner profiles companies can quickly establish relationships.
Expand your trading network
Simplifying
supply chain management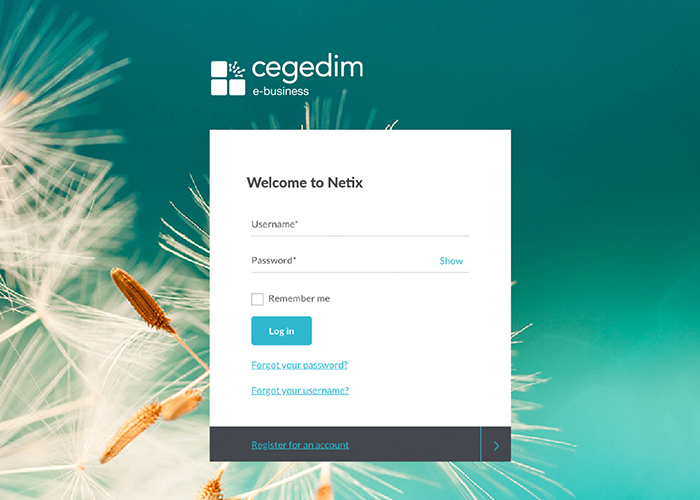 Netix was built to be an intuitive and user-friendly system. With cloud-based technology, anyone with internet access and login credentials can view your business-critical information where ever they are, whenever they need to.
Cross-browser capability enables businesses to access Netix on modern browsers like Google Chrome, Firefox, and Safari. With unlimited user access, various teams can access business-critical information across your organisation.





A scalable solution
that stays at a fixed cost
Business never stands still, and customers change with time. Our infrastructure and pricing structure are designed to fit your needs, giving you the confidence and flexibility to grow.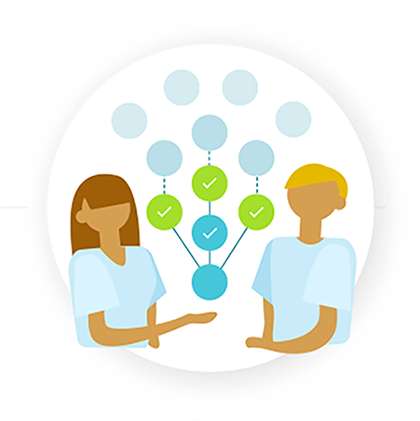 We want to make installation an easy process for our customers, relieving you of the burden of maintaining internal systems.
We manage the installation of your trading partner environment and test the processes from end to end. During the switchover period, we can provide project management and scenario testing to minimise the risk of interruption to your operations.
More Info
FAQ
Want to know more?
Speak to an expert today
Enter your details below or call us on +44 (0) 1772 977781