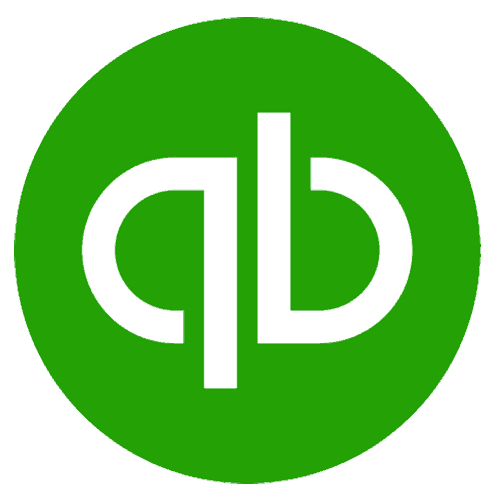 QuickBooks is a widely recognised and user-friendly accounting software designed to empower businesses with efficient financial management. With its intuitive interface and comprehensive features, QuickBooks simplifies tasks like invoicing, expense tracking, payroll management, and financial reporting.
Integrating an EDI system into QuickBooks can help businesses automate and streamline their financial processes by enabling the automatic exchange of transactional data between their trading partners and QuickBooks. This integration can:
Achieve seamless synchronisation between your accounting and EDI data, granting you the freedom and time to concentrate on core business priorities.
Access and manage payments, orders, and invoices by centralising all information into Quickbooks.
Optimise cash flow with faster payment processing
Minimise human errors and manual data entry.
Discover Netix Flow

Visibility
Having precise, real-time data at your disposal empowers you to make well-informed, data-driven decisions confidently.
Scalability
Netix Flow is built to scale alongside your business. Our utilisation of pre-configured trading partner profiles enables you to swiftly broaden your ecosystem.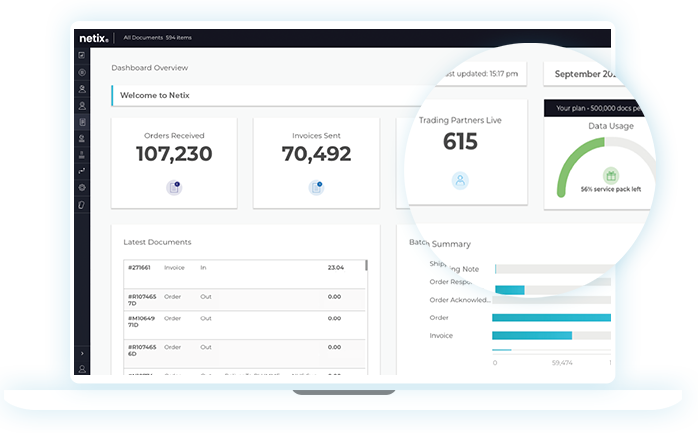 Futureproof
Our fixed pricing model is designed to be forward-looking, accommodating message modifications as per your trading partner's requirements. This approach ensures your business can expand seamlessly without incurring additional development expenses.
Adaptive
With a modular integration approach, Netix Flow allows seamless modification or upgrading of connected systems without incurring any development expenses.
Utilise real-time data analysis to gain actionable insights and take proactive measures to grow your company.
Similar to QuickBooks, Netix Flow operates in the cloud, allowing access from any location and at any time. The integration of Netix Flow with QuickBooks significantly enhances its capabilities, making it a robust tool. Netix Flow acts as a bridge between businesses and their trading partners, automating the integration, translation, and secure transfer of purchase orders and invoices to and from QuickBooks. By harnessing the advantages of both QuickBooks and Netix Flow, businesses can achieve exceptional control and visibility into their financial data and streamline supply chain operations.
Our flexible and modular approach to EDI integration

We've prioritised simplicity and user-friendliness in the development of our Netix platform. Our extensive selection of connectors and pre-established integrations empowers your business to seamlessly and swiftly integrate with a diverse range of systems, including popular accounting platforms such as QuickBooks. Making updates or modifications to your system and processes is effortless, requiring no extensive reconfiguration or development rewrites. Thanks to the modular design of Netix Flow, users can modify or add EDI messages without disrupting the entire system, resulting in a cost-effective solution.
Our integration process establishes a seamless connection between QuickBooks and your external data through our Application Programming Interfaces (API) connectors. Netix Flow optimises its own API connection, allowing businesses to tailor their integration to precise specifications. This direct control over the integration process minimises potential risks associated with third-party API connections, instilling a heightened level of trust and confidence in your system. The two platforms seamlessly and securely exchange real-time information, promoting a safe and efficient operational environment.
Integrating further into your supply chain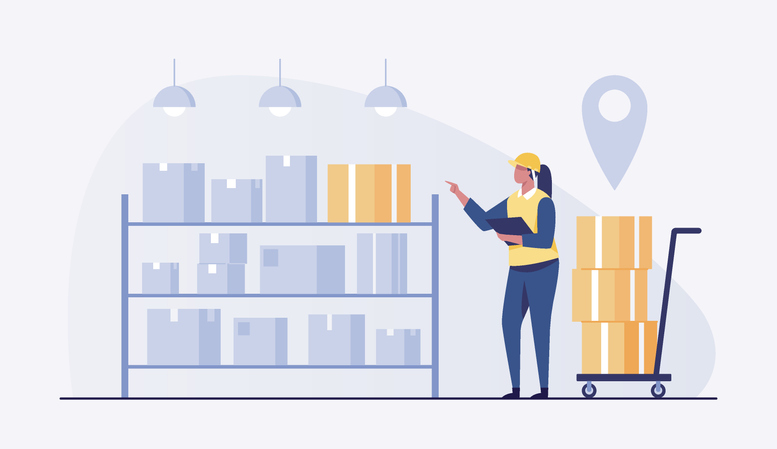 QuickBooks serves as a central accounting system, streamlining finance processes across your business, with the exception of inventory and warehouse management functions. While QuickBooks is not specifically tailored for these areas, its powerful accounting capabilities can be seamlessly integrated with various top solutions to optimise business operations.
This is precisely where Netix Flow plays a pivotal role. As a leading EDI integration solutions provider, we recognise the significance of smooth integration across a diverse range of systems. Our extensive expertise highlights that companies often rely on multiple systems to handle different aspects of their business. This is why Netix Flow offers integrations with over 70 systems, including SAP B1, Microsoft Dynamics, Unleashed, and Shopify, among others.
Whether you aim to connect your EDI data with one or multiple systems, we possess the expertise and tailored solutions to meet your integration requirements effectively.
How we integrate
Netix Flow with QuickBooks
Analyse business processes
Our first step in managing EDI integration projects is analysing existing processes and identifying the automation possibilities. With over 13 years of experience, our specialist team provides recommendations for process enhancement, timelines, costs, and technical requirements to ensure a smooth and straightforward integration process.
Identify EDI messages
We can then distinguish the specific EDI requirements for your business, including the required EDI message types and communication protocols. The most common message types we see with our integration into QuickBooks are orders and invoices.
Configure your EDI solution
Next, we configure the solution to meet your needs, including setting up trading partner profiles and mapping EDI data to QuickBooks fields. Utilising pre-configured profiles, we expedite the setup and integration process for you. Additionally, we can set up validation and business rules within the EDI integration to ensure data integrity, perform validations, and manage exceptions or errors during data exchange.
Test and validate
Before going live, the EDI integration will be checked for errors and discrepancies including validating data mapping, identifying any missing or incorrect fields, and resolving any issues that may arise. We simulate real-world scenarios to ensure that the entire process, from message creation to integration with your internal systems, functions smoothly.
Ongoing maintenance and support
After your integration has gone live, ongoing maintenance and support are required to ensure that everything continues to operate as smoothly as possible and that any issues that arise are addressed and resolved promptly. With a 4.9 rating, our UK-based support team is always ready to assist you, offering different support levels tailored to your requirements. They are dedicated to providing the help you need whenever you need it.
Acquire in-depth EDI expertise through our managed service
What our customers have to say

EDI made easy

As a relatively small start-up business, we needed EDI software to work with QuickBooks. The Cegedim e-business team delivered everything as promised. The software is easy to use. But the support service is vital when changes are required due to customers' demands upon us.

Andy G – Managing Director

Kinen Group
Want to know more?
Speak to an expert today
Enter your details below or call us on +44 (0) 1772 977781