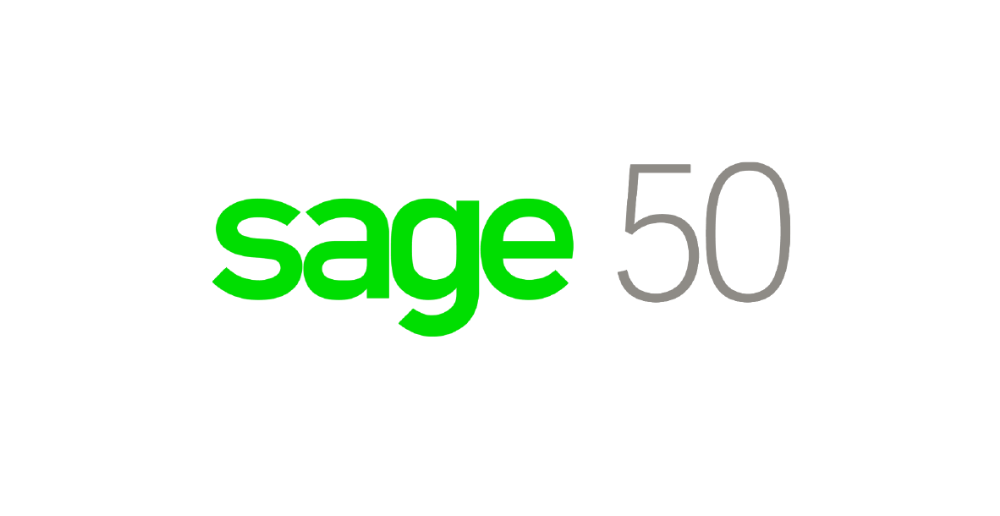 Sage 50 is a trusted and widely used accounting software that empowers businesses of all sizes with comprehensive financial management capabilities. Designed with simplicity and functionality in mind, Sage 50 provides a robust suite of tools to handle essential tasks, such as invoicing, expense tracking, cash flow management, and financial reporting.
How EDI integration with Sage 50 can benefit your organisation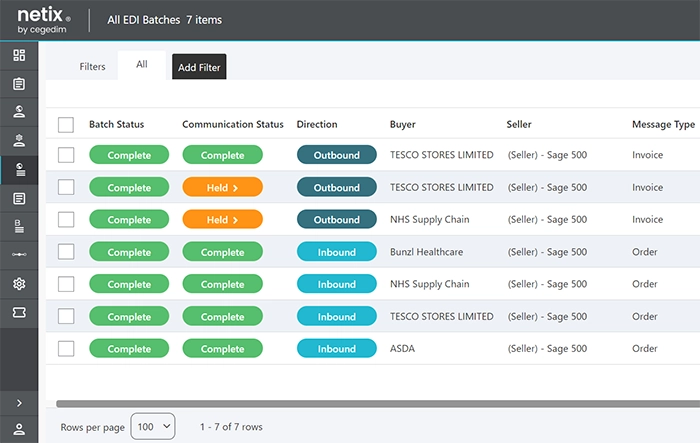 Integrating Sage 50 with Netix Flow allows businesses to automate the exchange of critical business documents, such as purchase orders, invoices, credit notes and much more, with their trading partners.
Netix Flow's EDI integration help you to:
• Reduces errors by eliminating manual data entry
• Accelerates order processing, resulting in improved productivity and streamlined supply chain management.
• Provides a cost-effective solution.
• Gain end-to-end visibility by automating the flow of business documents.
Get in touch!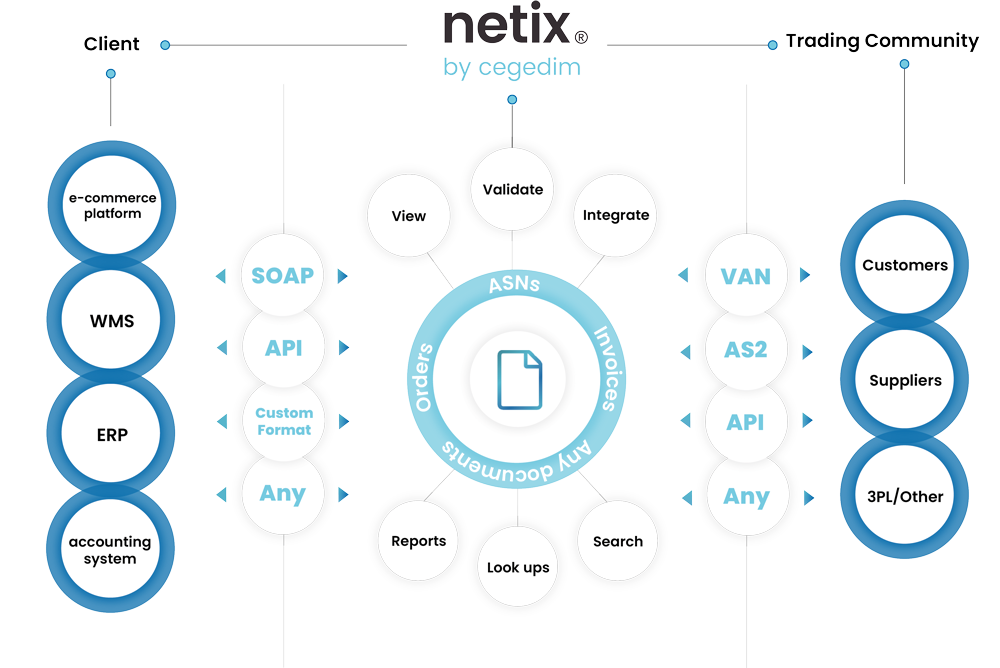 By combining the robust capabilities of Sage 50 with the efficiency and automation of Netix Flow, businesses can unlock optimised processes and build stronger relationships with trading partners to fuel sustainable growth. This powerful combination enables businesses to streamline their operations, improve data accuracy, and gain valuable insights into their financial transactions. With Sage 50 and Netix Flow working hand in hand, businesses can confidently navigate the complexities of modern commerce and seize new opportunities for success.
Discover Netix Flow
Discover Netix Flow

Visibility
Accurate data updated in real-time will allow you to make data-driven decisions with confidence.
Scalability
Netix Flow was designed to grow with your business – we use pre-configured trading profiles to enable our customers to quickly expand their eco-system.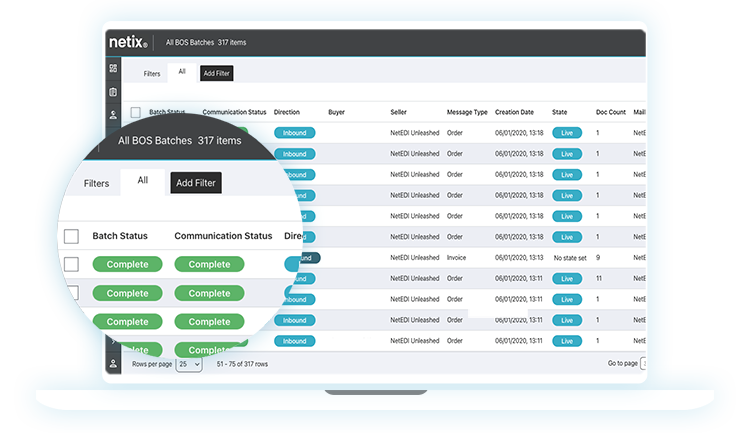 Futureproof
Our fixed pricing structure is a future-proof model, incorporating message changes dictated by your trading partner to enable your business to grow without extra development costs.
Adaptive
Using a modular approach to integration, Netix Flow can easily change or upgrade connected systems without developmental costs.
How we integrate Netix Flow with Sage 50
Integration and automation have become buzzwords recently for methods to optimise business operations, enable improved efficiency and enhance visibility. We understand that each business has its distinct requirements, whether looking for tailored integrations to align with their unique needs or prioritising a swift deployment. Netix Flow provides a solution to both. To accommodate a range of requirements, we provide both "off-the-shelf" integration solutions and customisable options, allowing our customers to choose the approach that best suits their specific circumstances. Whether you prefer a ready-to-use solution or a customised integration, we are committed to delivering the integration that completely fits your business objectives.

With our 'off-the-shelf' integration, our customers can gain a fast deployment of Netix Flow, inclusive of pre-determined integration modules and standard message types (business documents) Allowing them to start trading electronically sooner. We then offer the flexibility to fully customise the integration, allowing businesses to tailor it to their specific needs. Whether it's custom mappings, data transformations, or workflow adaptations, we provide the assurance of a seamless and tailored integration that perfectly aligns with your Sage 50 solution and processes.
Discuss EDI integration
A solid EDI product! The Preston team are really good and very responsive. The integration with Sage 50 was straightforward.
How we can automate EDI message typesto work with Sage 200
Order Responses
Sage 50 can't produce Order Response messages but with the help of Netix Flow, you can confirm the delivery date and contents of the order can be fulfilled. Netix Flow will compare this against the original order and create a note to say whether the Order Response has been 'accepted', 'not accepted' or whether it needs to be 'amended'.
Delivery Note
When a Dispatch is created within Sage 50, this will trigger Netix Flow to create a Delivery Note. This will detail exactly what is being dispatched as it may be different to the Order Response. Netix Flow will automatically send this to your trading partner so you're not required to manually intervene in any way.
Shipping Note
Similar to a Delivery Note, Shipping Notes are also triggered by the creation of a Dispatch within Sage 50. Unfortunately, Sage 50 can't handle packing information, this is where Netix Flow can help. Unleashing the power of ASNs gives you the opportunity for a quicker and smoother transaction.
Explore Advanced Shipping Notes
Invoices & Credit Notes
Sage 50 has the capabilities to generate invoices and credit notes – with Netix this process can be automated by pulling the EDI message types through and send it straight to your trading partner, it's that simple.
UK Based Customers Support
Our customers rated our support a 4.9 stars!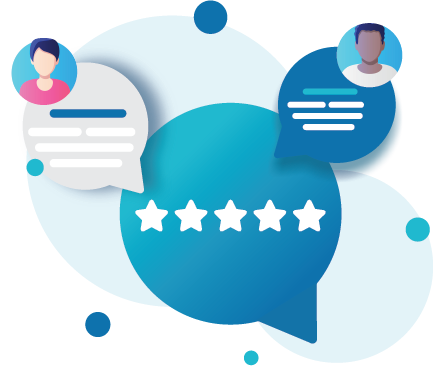 We recognise the importance of aftercare, which is why our support team provides a wealth of EDI expertise to assist you with the Netix platform. Our UK-based support is available to your team through email, phone, or our user-friendly ticketing system, ensuring that you have access to real people when you need it.
In addition, we provide various support packages and managed services to further assist your organisation, allowing you to customise your service according to your specific requirements.
EDI integration with the whole Sage product suite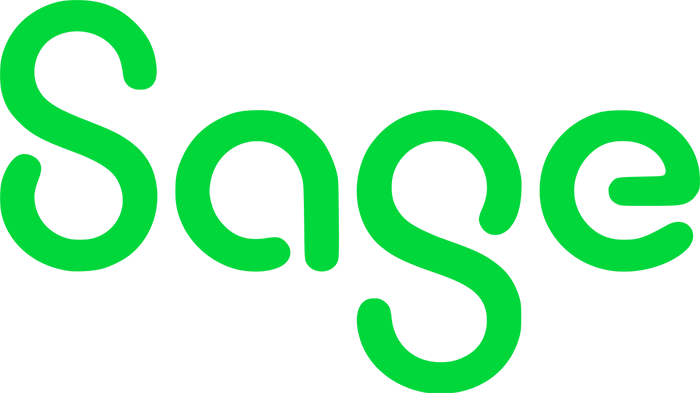 Our experts have extensive experience with integrating into a variety of Sage products including but not limited to:
Sage 100
Sage 500
Sage 1000
Sage X3
Want to know more?
Speak to an expert today
Enter your details below or call us on +44 (0) 1772 977781