Our solutions

SY Supply chain: Cloud-based EDI solutions designed specifically to increase productivity and reduce manual data entry.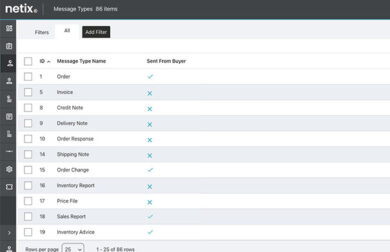 Exchange crucial business documents
Netix One is a cloud-based EDI solution enabling small businesses, SMEs, and entrepreneurs to connect with trading partners. Allowing them to exchange orders, invoices, credit notes, and much more.
Netix One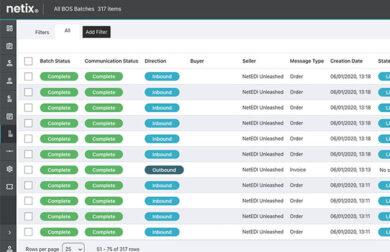 Netix Flow offers direct integration into businesses' accounting, e-commerce, enterprise resource planning (ERP), or warehouse management system (WMS). Enabling them to automate information flows and establish end-to-end visibility.
Netix Flow
Optimise your entire
procure-to-pay process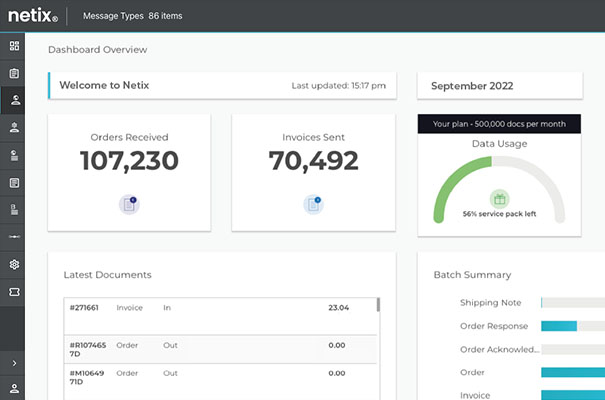 A collaborative EDI commerce solution made to digitise your supply chain and communications via various EDI standards.
Our cloud-based EDI solution enables organisations to exchange business documents across their trading network helping to increase productivity.
Cloud-based EDI solution
5 reasons
to switch to Netix
Netix is a collaborative web-based EDI solution, with multiple user logins, offices across the world can access their business information flows quickly.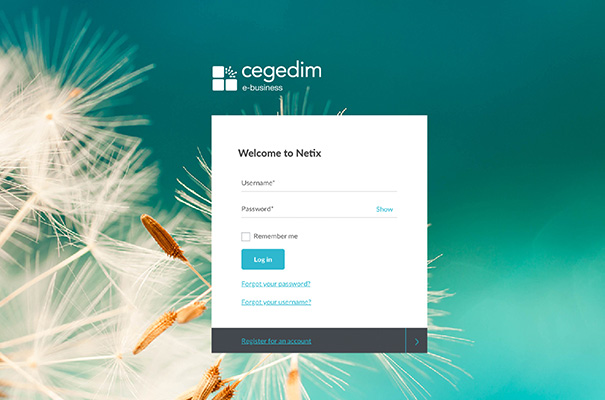 NetEDI has evolved!
In pursuit of synergy across all business units,
NetEDI has rebranded as Cegedim e-business
to create a united voice.
Compared to other providers, Cegedim e-business offer a really personable approach. The relationship created with your team is great. I know I can pick up the phone and speak to someone dealing with our project straightaway. We have expertise at our fingertips. Expand your trading network

The right solution for your business
Find the right solution for your business making savings through a cloud-based EDI solution. Calculate to understand the time and money your business will save through EDI.
Calculate my savings
Key figures
32
million
documents processed this year

€525
milion
Cegedim group turnover 2021
Enhance your supply chain
visibility today
Let's go!