Wayfair is a leading homeware supplier, offering consumers a one-stop-shop experience. As a prominent online retailer in the homeware space, they need to ensure that their procure-to-pay process provides a streamlined experience to improve customer satisfaction. That is why Wayfair has made the transition from an EDI connection to an API (Application Programme Interface). In the effort to modernise their digital landscape, Wayfair is transitioning all its suppliers to an API. Whether you are a new or existing supplier, Wayfair is supporting businesses like yours in moving to their API.
Why should Wayfair's suppliers switch to an API?
By integrating your solution directly with Wayfair, your organisation can process orders, create labels, and easily arrange shipments. Wayfair's integration provides real-time updates of customer information, order details, and stock levels to help you maintain inventory levels.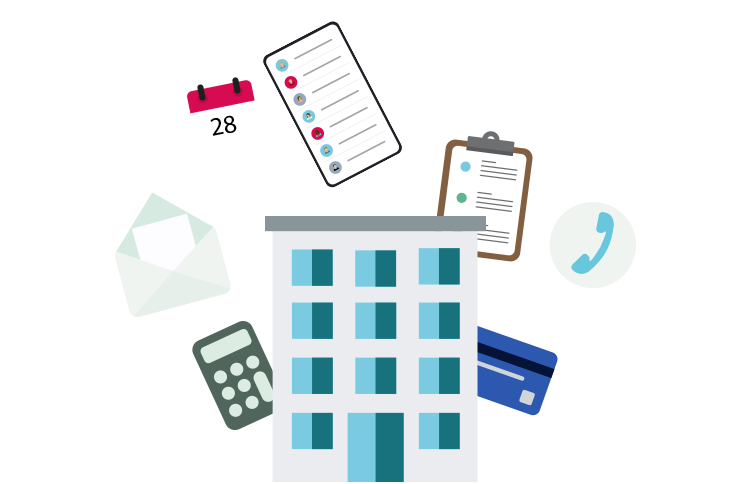 As a supplier, effective payment cycles from the buyers you work with are important. Dealing with buyers through paper-based methods and email can be frustrating, as it's easy to misplace invoices or miss payment deadlines. Sending and receiving accurate data to support your business is essential.
The key advantage of Wayfair's integration strategy is that business transactions are updated in real time, meaning you will gain access to the most up-to-date information at all times. Wayfair stated, in comparison to manual suppliers using the PartnerHome portal, suppliers using an API connection are a remarkable 46% faster.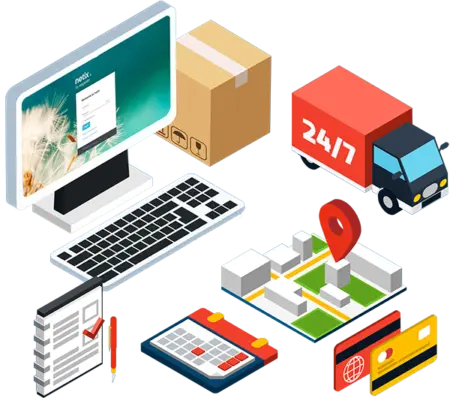 While EDI offers a high level of automation, a synchronous API connection empowers you with quicker data transfers, exchanging information in real time. API offers suppliers a chance to improve and simplify their order processing data more rapidly than ever before. Wayfair studies show that although any integration method outperforms manual processes, API is considered the best-in-class integration method. According to Wayfair, API suppliers ship their products 30% faster compared to suppliers using the EDI/CSV file format.
Optimised inventory reports
Inventory is the lifeline of all retail businesses; therefore, it's crucial to keep inventory levels up-to-date. However, it's easy to forget to update your inventory when other daily tasks take priority. Wayfair has come up with a tactical solution to help your business save time. They have implemented an 'Inventory Feed' message type that will send automated reminders directly to your business to update its inventory.
What documentation can I send via API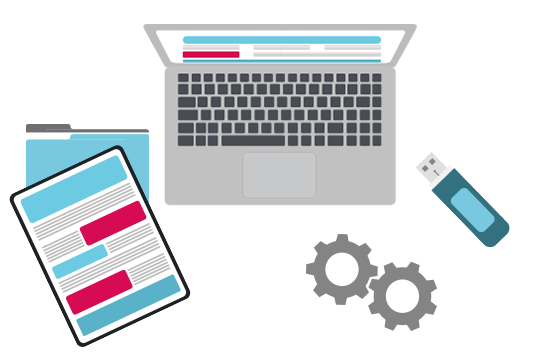 Wayfair wanted to make working with them as simple as possible, that's why they've implemented various message types to allow you to digitalise various transactions. Through their API integration you can send:
Orders
Order Responses
Shipping Notes
Inventory Reports
Inventory Feed
Shipping Label Requests
How is Wayfair supporting organisations in moving to API integration?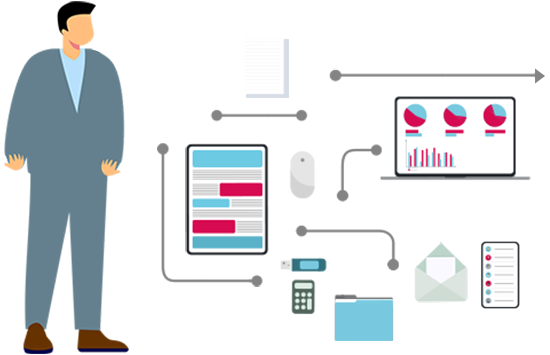 Wayfair is collaborating with leading API experts, like us, to assist businesses in seamlessly connecting to their ecosystem. As a certified Wayfair API partner, we provide a streamlined transition to help you set up the API with ease.
To facilitate this transition, Wayfair has embraced a self-service API approach, which allows us to offer organisations swift onboarding. Unlike traditional EDI methods, configuration and testing are managed entirely within the PartnerHome portal, minimising the need for extensive human interaction.
Wayfair has affirmed that 'integration setup times for the API are more than 50% faster than average integrations'. As a fully certified partner, we possess the capability to grant you access to the Wayfair network within just one week.
Request a Netix demo!
Adopting an API Connection: Interested in connecting with Wayfair?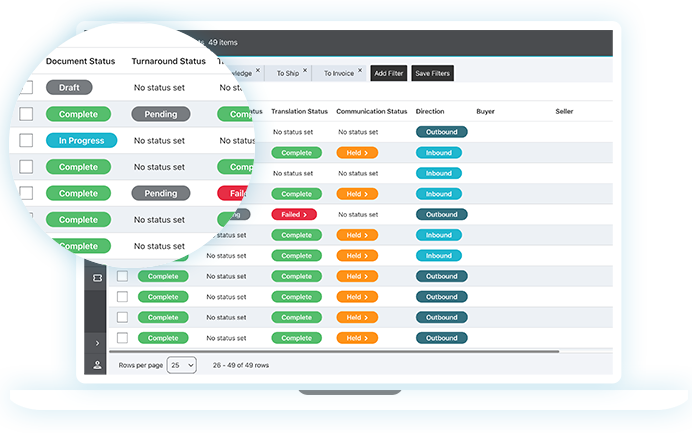 Unsure what solution best suits your business? Not to worry, below we've tried to illustrate some scenarios that will help you decide what Netix product will support your requirements.
Netix One: Are you a small business that only trades with Wayfair? If your business sends low volumes of orders and invoices to Wayfair, we recommend using Netix One. This robust, cloud-based solution will allow you to connect to Wayfair via an API connector.
Discover Netix One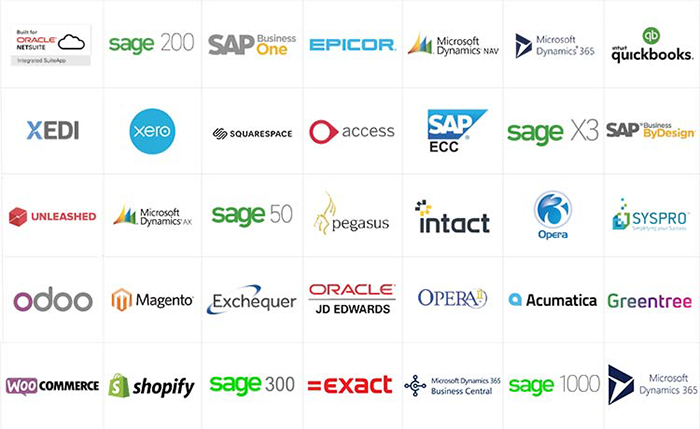 Netix Flow: If your organisation relies on automation and seeks a centralised solution, we recommend Netix Flow. This integrated solution enables you to automate information flows directly into your ERP. Netix Flow harnesses both EDI and API connectors, allowing you to reduce manual data entry and increase efficiency across your digital landscape.
The platform has the ability to connect to over 70 leading ERP systems. However, if your business uses an alternative to any of the pre-existing connections we offer, there's no need to worry. We're always looking to expand our integration portfolio, get in touch with our team and we will discuss how we can integrate with your existing system.
Discover Netix Flow
Does your business connect with other trading partners via EDI?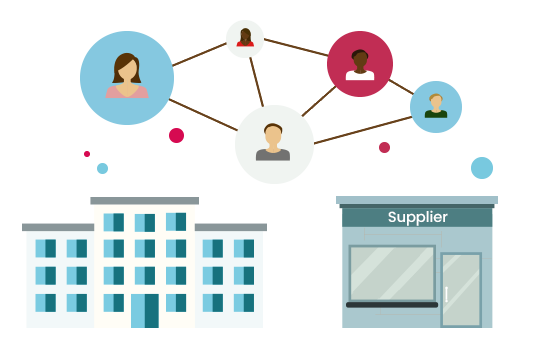 We understand that not all organisations have transitioned to API. That's why both Netix platforms are equipped to connect to both EDI and API, meaning your organisation won't have to adopt multiple solutions for all your trading partners. Instead, you can connect to all your trading partners from one place.
Look for your trading partners
UK Based Customers Support
Our customers rated our support a 4.9 stars!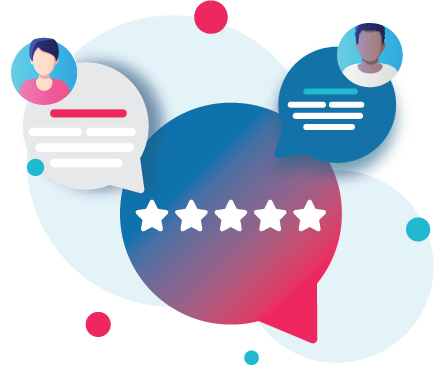 We recognise the importance of aftercare, which is why our support team provides a wealth of EDI expertise to assist you with the Netix platform. Our UK-based support is available to your team through email, phone, or our user-friendly ticketing system, ensuring that you have access to real people when you need it.
In addition, we provide various support packages and managed services to further assist your organisation, allowing you to customise your service according to your specific requirements.
Want to know more about Wayfair API integration?
Speak to an expert today
Enter your details below or call us on +44 (0) 1772 977781