Integrate EDI into your existing Shopify e-commerce platform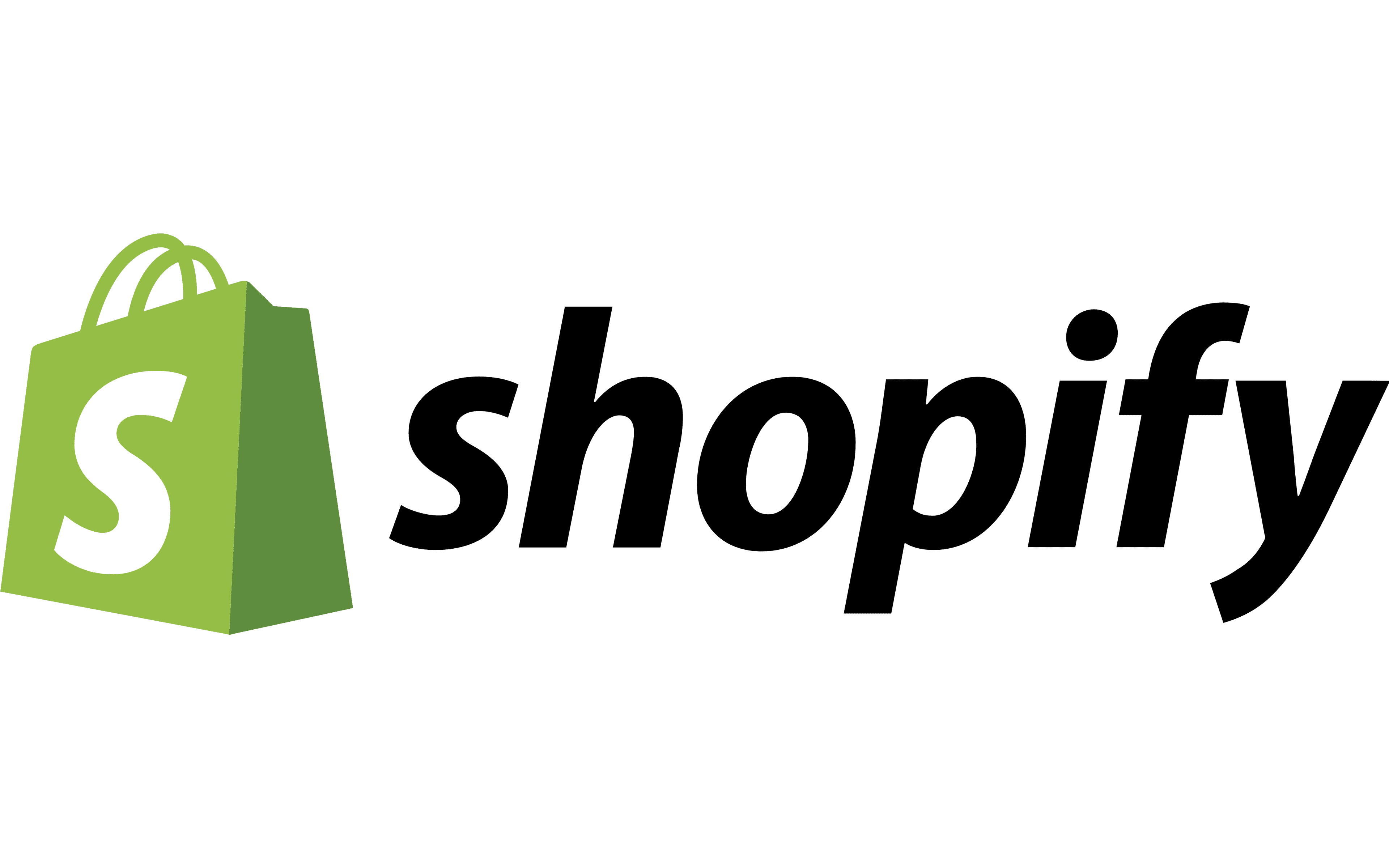 Shopify is a popular e-commerce platform that enables businesses to create, customise, and manage online stores and sell products or services. It provides a comprehensive suite of tools for setting up an online store, including website design, inventory management, order processing, payment gateways, and customer relationship management.
It is known for its user-friendly interface, making it accessible to both beginners and experienced e-commerce entrepreneurs, catering to businesses of all sizes, and offering various pricing plans to accommodate different needs and budgets.
Netix Flow for Shopify
Integrating an Electronic Data Interchange (EDI) solution like Netix Flow into your Shopify platform holds immense value for businesses striving to enhance their e-commerce operations. EDI serves as the backbone of efficient and streamlined data exchange, especially in the realm of online retail.
By integrating Netix Flow into Shopify, you bridge the gap between your e-commerce platform and various trading partners, enabling the seamless and automated exchange of critical business documents like purchase orders, invoices, and advance shipping notifications.
Discover Netix Flow
Discover Netix Flow

Visibility
Real-time, precise data updates empower confident, data-informed decision-making.
Scalabilty
Netix Flow grows alongside your business, utilising pre-configured trading profiles for rapid ecosystem expansion.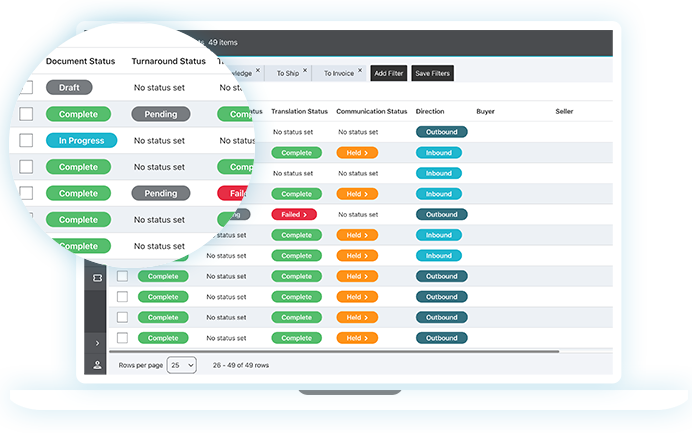 Future-proof
Our fixed pricing model accommodates for message changes from your trading partner, allowing your business to expand without added development expenses.
Adaptive
Netix Flow employs a modular integration method, enabling seamless system changes or upgrades without incurring developmental expenses.
How we integrate Netix Flow and Shopify

Netix Flow utilises Shopify's API to create a seamless connection, facilitating smooth and efficient data flow and communication between the two platforms. Integration is expedited by embracing Shopify's API, allowing for the quick deployment of Netix Flow within your existing Shopify environment. This not only saves valuable time but also accelerates your access to the advantages of Netix Flow, enhancing operational efficiency and productivity within your system.
We designed Netix Flow to be versatile, offering both off-the-shelf integration solutions as well as customisable alternatives, empowering you to choose the approach that best suits you. Whether you opt for a ready-made solution or seek a tailor-made integration, our dedication lies in ensuring that the integration seamlessly aligns with your business objectives and aspirations.
Why you should integrate Netix Flow into your Shopify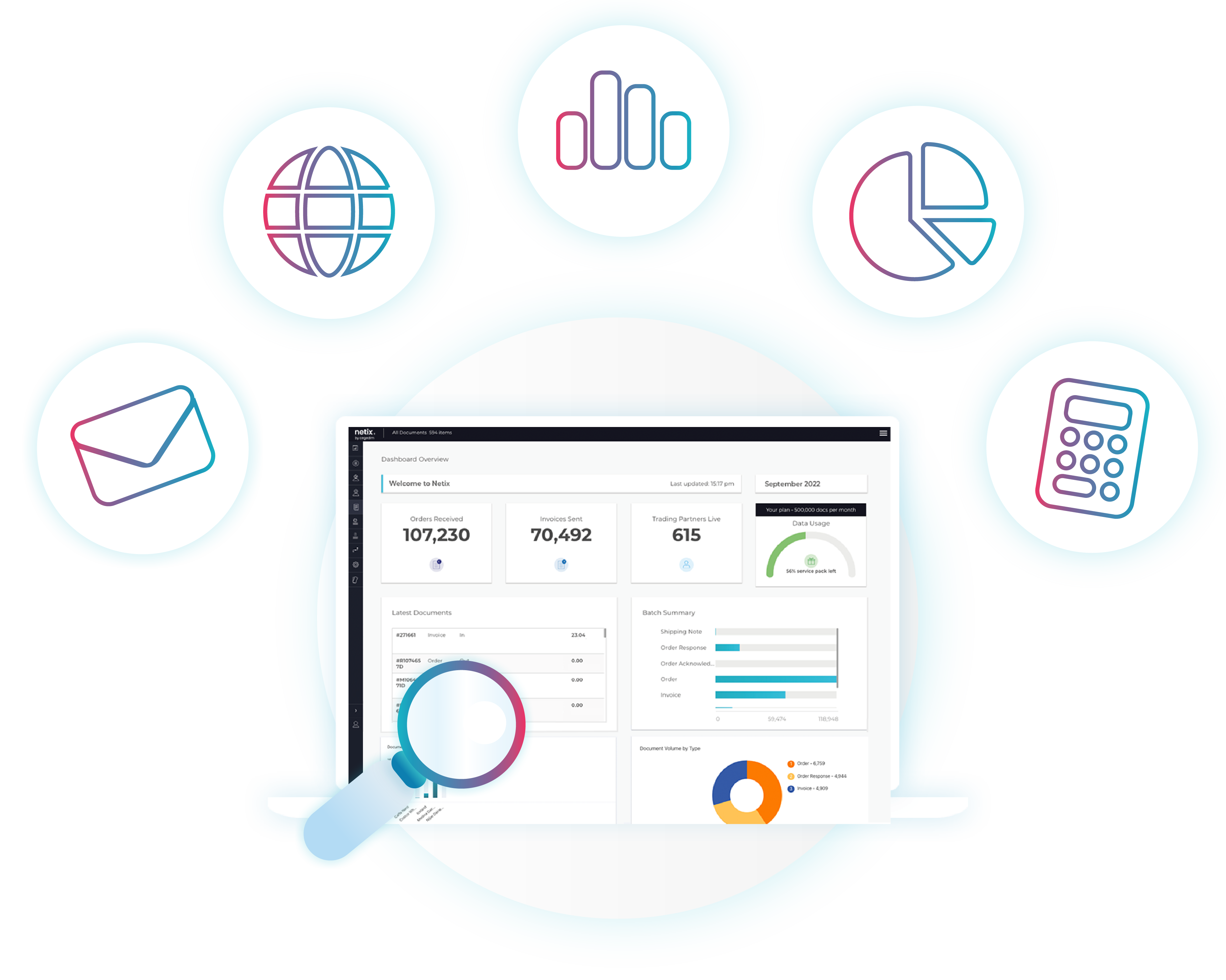 Netix Flow automates the data transmission process, eliminating manual data entry and reducing errors that can occur during manual transactions. This automation accelerates order processing, ensuring that orders are fulfilled swiftly and accurately. Customers experience faster order deliveries, which in turn enhances customer satisfaction and builds a positive reputation for your brand.
Furthermore, integrating Netix Flow with Shopify ensures data accuracy and consistency across platforms. The integration enables real-time synchronisation of inventory levels, product information, and order status between Shopify and your back-end systems. This synchronisation minimises discrepancies and ensures that customers receive up-to-date and accurate information, enhancing their trust in your business.
By integrating these two systems, your essential EDI data can be effortlessly accessed and processed within Shopify. This consolidation eliminates the need to toggle between multiple platforms or systems, streamlining the workflow for your team. Having a centralised platform enhances your visibility and control by providing you with the ability to track your EDI transactions, order statuses, and inventory levels in real-time, from the comfort and familiarity of your Shopify interface.
The common actions we can automate with Shopify
Creating inventory reports
Creating and sending order fulfilments
Updating inventory levels
Updating product information
Industries that benefit from integrating Netix Flow into their Shopify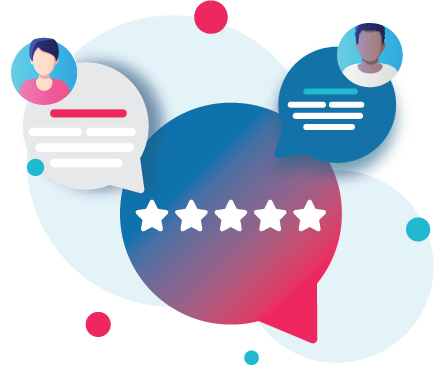 Recognising the importance of ongoing maintenance and support, our committed support team, well-versed in EDI intricacies, is here to provide assistance with the Netix platform. Our UK-based support is easily accessible through various channels, including email, phone, or our intuitive ticketing system, guaranteeing personalised and readily available assistance whenever you require it.
We also have the capability to expand your support further by presenting a range of packages and managed services, designed to align with your organisation's needs. This adaptability grants you the freedom to customise your service precisely according to your requirements, ultimately elevating and tailoring the overall support experience, leaving you to focus on other aspects of your operations.
Want to know more about our integration into Shopify?
Speak to an expert today
Enter your details below or call us on +44 (0) 1772 977781