SAP S/4HANA is designed for digital businesses and offers instant insights by using real-time processes, dynamics planning and analysis to provide a single source of truth. SAP S/4HANA helps to enhance company-internal collaboration networks by providing a deep level of functionality, whilst combined with a high-degree of flexibility to customise.
Why you need to integrate SAP S/4 HANA and Netix Flow
SAP S/4HANA assists businesses in enterprise processes, including order-to-cash and procure-to-pay. While SAP S/4HANA supports businesses in enterprise processes such as order-to-cash and procure-to-pay, it lacks the full capability for businesses to manage their trading relationships, thereby becoming a very expensive method for handling your EDI processes. This is where Netix Flow can help. By implementing Netix Flow, your business can harness various EDI standards and connectors to comply with trading partners' specifications.
Get in touch!

Visibility
Accurate data updated in real-time will allow you to make data-driven decisions with confidence.
Scalability
Netix Flow was designed to grow with your business – we use pre-configured trading profiles to enable our customers to quickly expand their eco-system.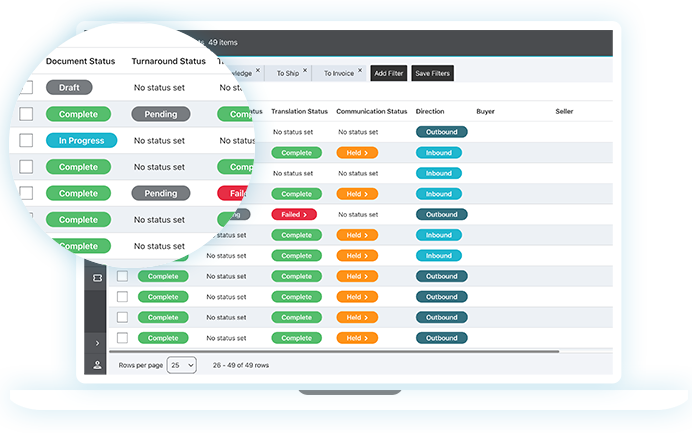 Futureproof
Our fixed pricing structure is a future-proof model, incorporating message changes dictated by your trading partner to enable your business to grow without extra development costs.
Adaptive
Using a modular approach to integration, Netix Flow can easily change or upgrade connected systems without developmental costs.
Harnessing EDI standards and API connectors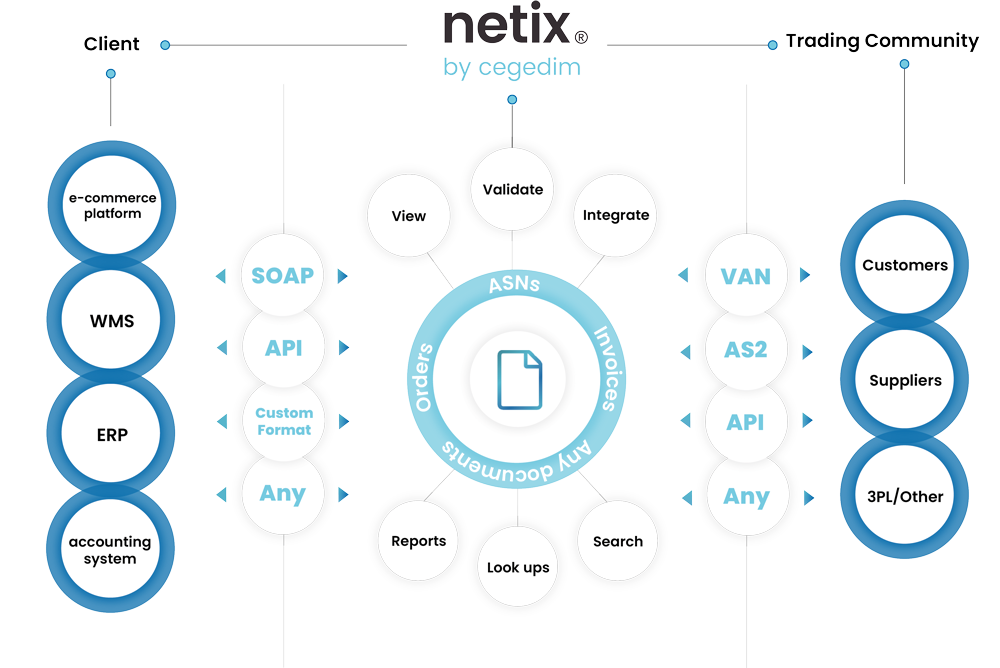 Recognising the importance of a reliable connection is essential when integrating EDI operations with SAP S/4HANA. Our modular EDI integration establishes direct connectivity with SAP S/4HANA ERP, facilitating automatic import and export of business documents with trading partners. Utilising SAP's Intermediate Document (IDoc) adapter to seamlessly translate documents into XML files and back to their original EDI format. This adaptable integration enables businesses to customise connections based on specific requirements, expediting business processes and enhancing collaboration with trading partners.
Get in touch!
Our flexible and modular approach to EDI integration
EDI integration without redevelopment
Netix Flow's flexibility allows for easy addition or alteration of EDI message types without disrupting the entire configuration—a process that was previously costly and time-consuming. With Netix Flow, you can alleviate this burden by managing all your trading partner profiles through a single, scalable solution that can grow with your organisation.
Effectively managing data between systems
Netix Flow simplifies business document management, employing a customisable validation process that prevents inaccurate data from inundating SAP S/4HANA ERP. This ensures your system remains free from irrelevant information.
Common EDI messages we support through a standardised integration with SAP S/4HANA
Order Import
Order Acknowledgement (Response) Export
Delivery Note Export
Invoice Export
Credit Notes.
Get in touch
Our EDI implementation process
Analyse business processes
Initiating our EDI integration projects begins with a thorough analysis of current processes and the identification of areas suitable for automation. Leveraging over 13 years of experience, our dedicated team of specialists offers valuable insights, suggesting enhancements to processes while outlining timelines, costs, and technical requisites. This strategic approach guarantees a seamless and uncomplicated integration process.
Identify EDI messages
We identify the precise EDI needs to be tailored to your business, encompassing necessary EDI message types and communication protocols. Among the prevalent message types we frequently encounter in our integration with SAP S/4HANA are purchase orders, order acknowledgment, invoices, and delivery notes.
Configure your EDI solution
Following this, we tailor the solution to align with your requirements. This involves configuring trading partner profiles and mapping EDI data to relevant fields in SAP S/4HANA. Leveraging pre-configured profiles, we streamline the setup and integration for an efficient process. Furthermore, we have the capability to establish validation and business rules within the EDI integration, upholding data integrity, conducting necessary validations, and effectively managing exceptions or errors during data exchange.
Test and validate
Following the successful integration deployment, continuous support are essential to sustain optimal operations and promptly address any emerging challenges. Our UK-based support team have a 4.9 star-rating, their commitment lies in delivering timely assistance whenever you require it.
Ongoing maintenance and support
Following the successful integration deployment, continuous maintenance and support are essential to sustain optimal operations and promptly address any emerging challenges. Our UK-based support team, boasting a stellar 4.9 rating, stands prepared to assist you, offering customisable support levels to meet your specific needs. Their commitment lies in delivering timely assistance whenever you require it.
UK based customer support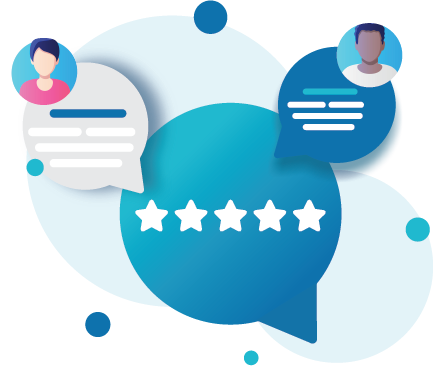 We recognise the importance of aftercare, which is why our support team provides a wealth of EDI expertise to assist you with the Netix platform. Our UK-based support is available to your team through email, phone, or our user-friendly ticketing system, ensuring that you have access to real people when you need it.
In addition, we provide various support packages and managed services to further assist your organisation, allowing you to customise your service according to your specific requirements.
Check out our Netix & EDI support
Want to know more about SAP S/4HANA?
Speak to an expert today
Enter your details below or call us on +44 (0) 1772 977781