Empowering manufacturers
with analytical insights
Manufacturing firms face the challenge of adhering to regulations in new territories and across borders. The complexities of managing multiple customer channels, pricing, and varying product requirements can put pressure on internal resources. Global manufacturers require diverse distribution and fulfilment channels to maintain good trading relationships.

To overcome these obstacles and enable growth, businesses are implementing robust and scalable solutions to manage business-to-business information exchanges. A cloud-based solution like Netix gives businesses unparalleled control and visibility, allowing them to increase profit by simplifying processes.
Increase operational efficiencies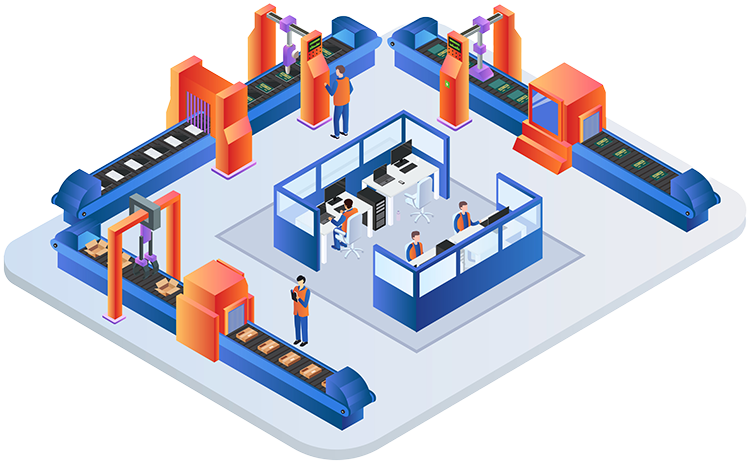 Our customers tell us they find themselves weighed down by time-consuming manual tasks. Netix eliminates the burden of manual data entry, enabling businesses to free up resources and focus on core tasks.
By automating supply chain processes and the exchange of messages with trading partners, businesses can successfully mitigate the risk of non-compliance, fines, and delivery errors. Manufacturers who deploy cloud-based solutions to transform their supply chain to maximise efficiency and productivity.
Learn more
A modular approach to integration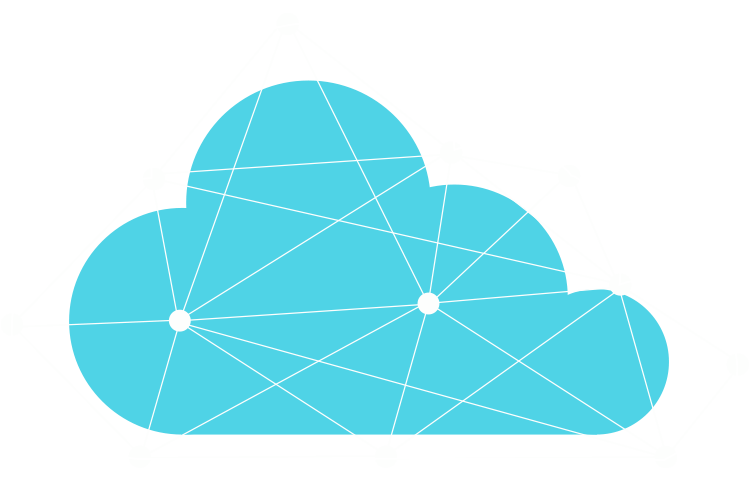 Traditionally, manufacturers would create business-to-business connections via EDI to sell their products directly to a trading partner. In recent years, more manufacturers are looking to modernise their capabilities by adopting cross-dock or drop shipping. With Netix, manufacturers can directly integrate into their trading partner, marketplace or ecommerce system, allowing them to directly import and export data.
We believe the best practice is to use a cohesive solution that uses both EDI and APIs. Using API connectors enables businesses to seamlessly integrate into their ERP, WMs, ecommerce platform, or accounting systems to enable direct data transfers between systems. Our modular approach offers a cost-effective solution that enables change of systems or upgrades to happen quicker.
Book a demo
Unified commerce solution supporting the manufacturing sector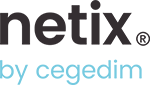 Compliance
Successfully mitigate the risk of non-compliance, fines, and product recalls through a collaborative and secure solution.
Enhanced communication
Automating the exchange and processing of business documents helps to accelerate operations and communications.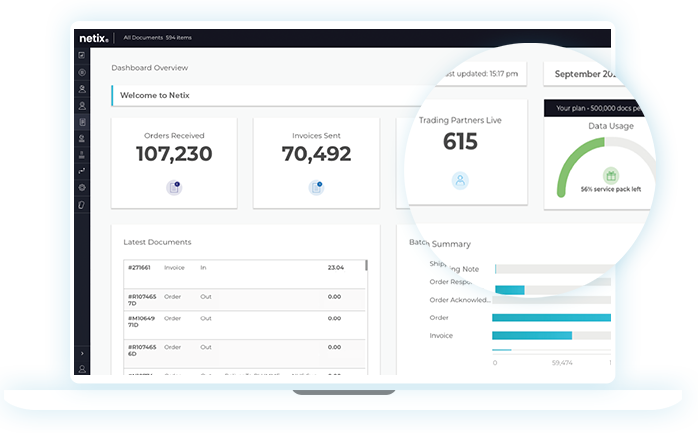 Connectivity
Expand your operations by easily connecting to plants and trading partner profiles across the world. We use pre-configured trading networks meaning you can connect to 100s of trading partners quickly.
Collaborative working
Netix has no-limit to user access meaning teams in various departments and locations can unlock crucial data to optimise operations.
Want to know more?
If you're interested learning more about our SY solutions:
Fill in the form below,
one of our specialists will be in touch with you shortly.