We're trusted by leading brands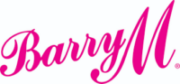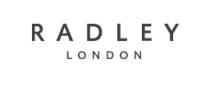 A stress-free way to manage business documents
Customer expectations are higher than ever and with shorter turnarounds, businesses can't rely on outdated methods to exchange information with their trading partners. To streamline communications, businesses are looking to modernise their procure-to-pay process by harnessing a unified commerce solution to help maintain high volumes of communications.

Modern cloud-based technology allows business to:

Exchange orders, invoices, ASNs, and other key documents electronically their trading partners
Save time, money and reduce errors across their entire supply chain
Reduce manual intervention through automation
Establish end-to-end visibility of information flows
EDI For Retail Suppliers
EDI Enables Businesses To Get Their Products On Shelves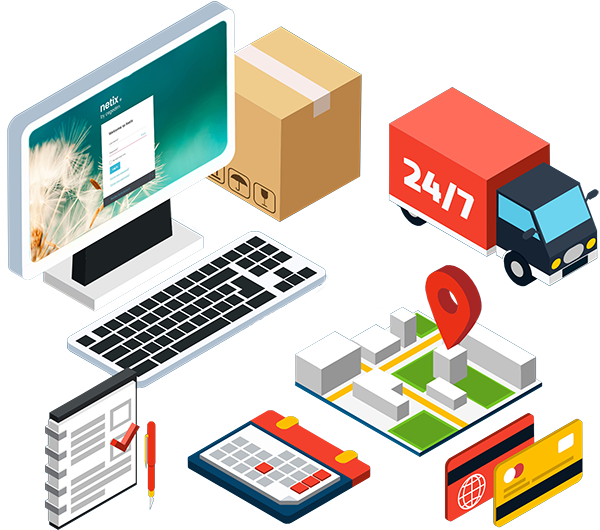 The drive to reduce operating costs by using EDI has caused many large company's and their top-tier suppliers to make EDI mandatory for all their suppliers. We offer a broad range of EDI & B2B solutions to suppliers who trade with retailers, department stores, grocery stores and online marketplaces.
Connect With UK's Largest Retailers
We help businesses connect with Asda, Aldi, Morrisons, Musgraves, Sainsbury's, Superdrug, Tescos, Ocado, Waitrose, and many more.
Connect with retailers
Cloud-based solutions
tailored to the retail sector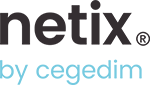 Collaboration
Various organisations have different preferences of communication, with Netix your business can communicate with all trading partners using different standards and data formats.
Enhanced communication
Automating the exchange and processing of business documents helps to accelerate operations and communications.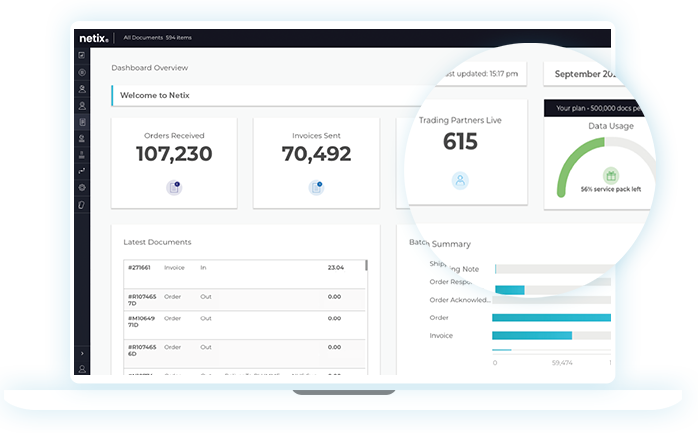 Connectivity
Customers are no longer loyal to one retailer, businesses must stock their products in various stores to reach their target market. We use pre-configured trading networks meaning you can connect to 1000s of trading partners quickly.
Customer experiences
Businesses are adopting hybrid retail models. Netix Flow uses API connectors enabling update order information in real-time.
Simplify your trading relationships
Send crucial business documents through Netix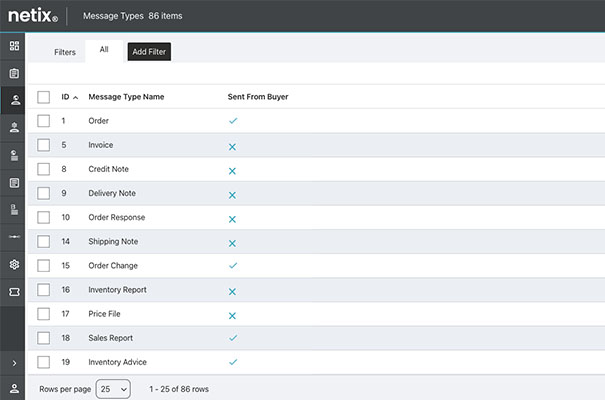 Modern businesses are transitioning from paper-based methods to adopting a unified commerce solution like Netix to communicate with their trading partners. Netix is a collaborative solution that enables businesses to increase operational efficiencies and data accuracy whilst reducing manual data entry.
Implementing a cloud-based solution like Netix helps create better-functioning relationships with trading partners. A scalable solution like Netix helps establish trading connections quickly, enabling businesses to start exchanging information using EDI standards like EDIFACT, Tradacoms, AS2, VDA, and X12. Creating a safe and secure method of exchanging critical business documents.
Learn more
A modular approach to integration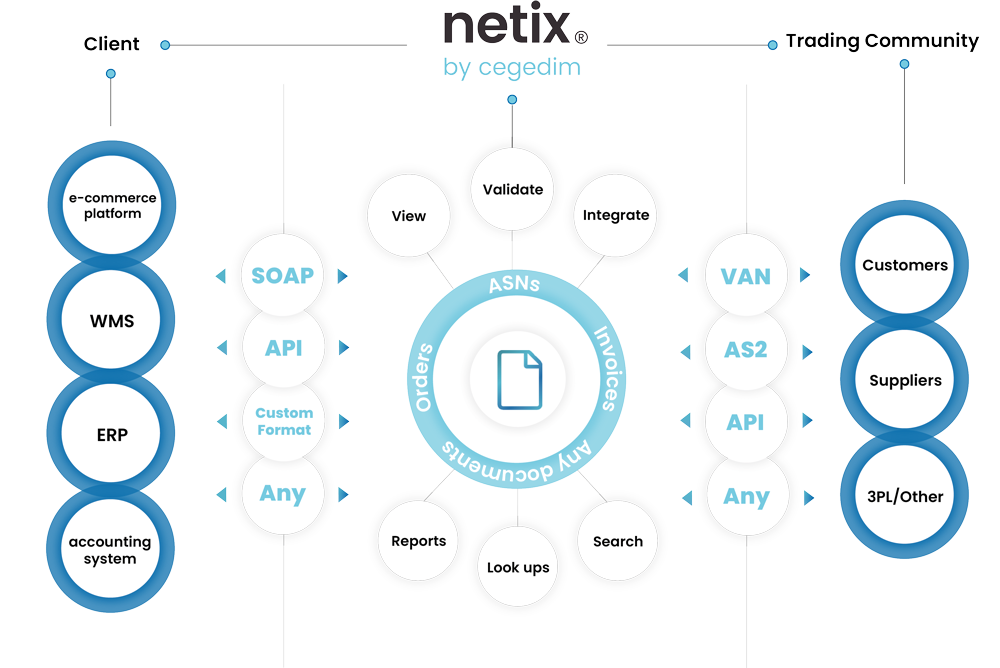 To compete in a fast-paced industry, retailers are looking to modernise their IT infrastructure by implementing integrated solutions. Traditional EDI integration providers utilise file conversions to translate EDI messages into a format compatible file for your third-party system, then presents the file ready for you to import.
A time-consuming process that requires manual intervention to perform the transfer. This format offers businesses no flexibility, or adjustments to the third-party system or EDI message structure by a specialist provider to rewrite the map and integration connectors.
Modern retailers requiring efficiencies in their process require a modular approach to integration. Netix Flow goes beyond traditional integration by creating a direct connection with your ERP, WMS, accounting system or e-commerce platform from Netix.
Discover Netix Flow
We needed to work with a company that was flexible, understood NAV and our EDI requirements, and could liaise with our suppliers. Cegedim e-business understood our requirements and built a solution to meet our needs. Looking for a robust EDI solution?
If you're interested in learning more about how Netix can connect your business with the UK's largest retailers:
Fill in the form below,
one of our specialists will be in touch with you shortly.