Datel Group find the right EDI solution for their partners
Datel is a leading accounting and ERP software company and the UK's largest Sage Partner, they work with Sage 200, Sage Intact and Sage x3. Headquartered in Warrington, Datel also has offices in Leeds and the Netherlands and employs a loyal, highly skilled team of over 140. They look after Datel's growing base of over 800 customers and 25,000 Sage users worldwide.
What do Datel want to achieve?

Datel had two Sage 200 clients who urgently needed to send electronic messages to their suppliers within weeks. Although both clients were already using Sage, they aimed to enhance their existing systems by adding Electronic Document Interchange (EDI) functionality. As an ERP provider, Datel had no prior experience with EDI, but they recognised the importance of finding an efficient and cost-effective platform for seamless integration with Sage 200. Moreover, since their customers' Sage 200 solutions were customised, they required a provider capable of accommodating the unique aspects of these solutions while establishing a direct connection.
Project Services Director, Simon Newbon commented, "We had to have a solution that fitted our clients' requirements and timescales. It was a tough ask but after meeting with the team, we felt they could deliver."
The clients of Datel sought a solution that could send labels to thermal printers in their warehouse. Additionally, they needed the capability to enter shipping details as a Delivery Note within Sage 200 and then export them in a standardised format when delivering to their suppliers.
Simon added, "Cegedim e-business understood the requirements and made sure the solution was as efficient as possible."
Our EDI solution for Datel
Cegedim e-business has implemented Netix Flow, which directly integrates with Sage 200 to enable the centralisation of electronic message automation within the ERP system. The processing power and trading partner mapping configured within Netix Flow ensure that changes required by trading partners can be implemented universally, avoiding the need for lengthy and costly redevelopment across various trading profiles. We offer a modular approach and develop our own integrations. As a result, Netix Flow has the capability to make adjustments to the integration and establish a seamless connection with the Sage 200 platform and directly transfer Delivery Note information between Netix Flow Sage 200.  Additionally, we delivered a bespoke warehouse entry screen for one of the clients that allowed the scanning of barcodes at the warehouse gate to auto-generate an order and delivery note within Sage 200, greatly simplifying the dispatch process.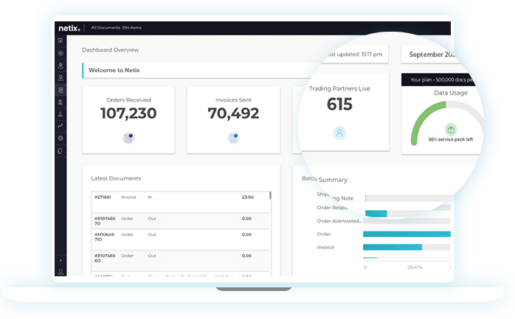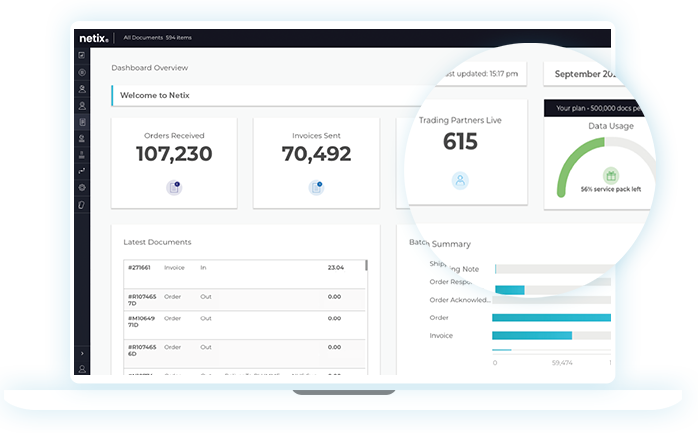 Our approach to EDI implementation allows clients to concentrate on running their business, whilst we take care of anything EDI related. Both clients opted for project management which simplified the entire process, they were appointed a dedicated Project Coordinator to ensure the seamless implementation of their Netix Flow solution.
Simon concluded, "Cegedim e-business's approach to customers is very much in line with the way Datel works. They take the time to understand the clients' issues and offer a solution that fits their requirements. The way they work with Datel as a partner and their structured approach to delivery ensures we can provide quality solutions to our customers."
As Datel embarked on this journey to enhance Sage 200 with EDI functionality, they demonstrated their commitment to providing tailored solutions for their clients. If you're seeking to streamline your business processes and improve integration with Sage 200 or exploring EDI solutions, consider partnering with Datel. Contact us today to learn more about how we can help you achieve efficiency and cost-effectiveness while addressing your unique requirements. Let's embark on this transformative journey together.
Want to know more about Sage 200 EDI integration?
Discover the potential of EDI for your business with our short Sage 200 demo video, designed to help you harness its power.