What is Peppol?

Peppol, an acronym for Pan-European Public Procurement Online, is an international framework that facilitates electronic business document exchange between various organisations, primarily in the context of procurement and supply chain operations. Founded in the early 2000s, the Peppol network aims to simplify and standardise the way businesses across different sectors and countries send, receive, and process documents like invoices, purchase orders, and shipping notices. It operates based on a set of open and interoperable technical specifications, ensuring seamless communication even between entities that use different software systems.
How does Peppol benefit an organisation?

Healthcare authorities across the world have adopted Peppol to simplify cross-border e-procurement and support supply chain efficiency. Globally, there are over 35 countries that are either involved in or actively using Peppol, with the majority of those being within Europe.
Peppol offers a secure and standardised environment that enables businesses to connect and interact digitally with government entities, suppliers, customers, and other stakeholders. The network's standardised structure enhances transparency, traceability, and data accuracy, which are crucial in today's fast-paced global commerce. Eliminating the need for multiple point-to-point connections between trading partners, promoting efficiency, cost savings, and reduced errors in document exchange.
So what does that mean for you, a supplier who has recently won a contract with the NHS Supply Chain? Peppol helps to eliminate manual processes that are time-consuming and prone to mistakes, such as entering data into an online EDI gateway by automatically generating, processing, and exchanging electronic documents including invoices, shipment notes, and order confirmations. The Peppol infrastructure also waives those message development costs that are frequently levied against clients or suppliers to gain access to an e-procurement platform, meaning winning that contract isn't going to break your bank.
Peppol in the UK
One of the main challenges the NHS Supply Chain faced concerning their procurement was that each NHS organisation purchased the goods and services they required differently.
The release of the NHS Supply Chain's e-procurement strategy incorporating Peppol marks a significant milestone in its pursuit of streamlined and efficient procurement processes.
The NHS Supply Chain worked alongside GS1 to create a strategy that helped the Department of Health achieve its cost-saving and care-improving targets. They found that to promote supply chain effectiveness and patient safety, master data must be used throughout the supply chain, both inside and outside hospitals, mandating the use of certain GS1 standards for attributes like product coding and location information.
The NHS Supply Chain's e-procurement strategy has helped to streamline its procurement landscape by offering a unified and interoperable platform for suppliers and buyers. This strategy envisions a digital ecosystem where healthcare providers can easily connect with a diverse range of suppliers, access real-time inventory data, and initiate procurement processes with just a few clicks. This not only expedites the procurement cycle but also enhances transparency, traceability, and accuracy in the procurement process.
Want to know more about Peppol compliancy? Download our free healthcare whitepaper!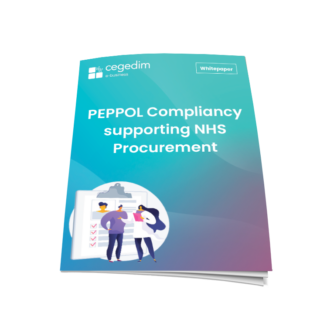 How can NHS suppliers connect to Peppol?
All businesses that trade with the NHS Supply Chain, whether you sell cereal or medical devices will need to access the Peppol network. If you're looking to engage in trade via the Peppol network, you will need to connect to one of its certified Peppol Service Providers, like ourselves. As the chosen managed service provider for the NHS Supply Chain, we have Peppol expertise within our organisation to help all NHS suppliers access the network.
To allow your organisation to access the Peppol network, you will need to adopt a solution that can access the network.
We offer two robust and dependable Peppol-enabled solutions: Netix One and Netix Flow. Both solutions are designed to facilitate the seamless sending and receiving of digital transmissions via the Peppol network, ensuring efficient and reliable data exchange.
The common messages we set up for trading via the Open Peppol Network:
Invoices
Purchase order
Shipping Notes
Proof of Delivery
To ensure that you can quickly connect to the Peppol network, we aim to make the onboarding process as smooth and easy as possible. Once you have settled on the solution that best compliments your business, all we would then require is your Supplier ID number.
The NHS Supply Chain are fully compliant with the latest BIS3 format, however, they deviate from the Peppol standard slightly to mandate the requirement of extra fields. It is important to be aware that not all Peppol access points can pass on or manage this additional information but as the NHS Supply Chain's chosen EDI provider, this is something we accommodate for.
We take full control of the onboarding of your business to the Peppol network. Once set up, our dedicated team will test and validate your connection, ensuring you won't encounter any faults once your relationship is live.
We are committed to guaranteeing your success, post set up, and we want to ensure that your team is fully prepared to use Netix. We schedule training days for all the relevant members of your team before your system goes live. These training sessions are designed to provide you with comprehensive guidance, ensuring that your team is completely comfortable navigating the platform and ready to utilise Netix to its full potential.
We'll arrange your "Go Live" date after testing and training are finished. Our support staff will then be introduced to you and will address any questions you may have in the future. You'll then be ready and connected to the Peppol network.
Benefits of using Netix to connect to the Peppol Network:
Increased efficiency as a result of streamlining your procure-to-pay process
Access to our 'one-to-many' connection. When you connect through us, you have a gateway to a range of organisations across the world, regardless of their Peppol Access Point.
Peace of mind knowing your confidential information is safe as the Peppol Network is protected and secure.
Improved cash flow from the acceleration in transaction processing
Want to know more about Peppol? Check out our history with Peppol and the NHS Supply Chain.
Why you should choose Cegedim e-business
2017 was a pivotal year in our Peppol story, as it saw us put forward a successful bid to become the NHS Supply Chain's Peppol provider.
We endeavour to make digital trading simpler for you. Our committed team of experts will give you priority while assisting you throughout the procedure. Due to their expertise, your connection to the Peppol network will be quickly set up, with a seamless onboarding procedure.
We designed our pricing structure to be flexible and reliable in the future. When OpenPeppol requests a change or as your needs evolve and shift, our pricing structure adapts as needed. In the past year, Open Peppol have upgraded the format in which they require documents to be transferred through the infrastructure from BIS2 to BIS3. As this is a requirement for you to remain Peppol compliant, when OpenPeppol makes alterations like this, you wouldn't be responsible for the additional development expenses associated with rewriting your connection under our pricing policy.
Here's what the NHS Supply Chain had to say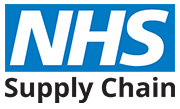 "We feel we are in a safe pair of hands. I'm looking forward to a long-lasting relationship to take us through our transformation programmes and beyond."
David Rabjohns, Service Transition & Improvement Manager, NHS Supply Chain
When you're ready to begin your journey with Peppol, we're here to provide expert guidance and customised solutions that meet your unique company needs. Contact us today, and let's get your business connected.
Enquire about connecting to the Peppol network today!
Want to know more?
Speak to an expert today
Enter your details below or call us on +44 (0) 1772 977781