We are hearing a lot these days about physiological diversity. The idea of bringing people on board with diverse backgrounds, behavioural attributes and skills.
Conscious bias in recruitment still exists, however, at Cegedim Supply Chain, we keep an open mind about where talent comes from.
This is easier said than done, as both businesses and individuals face significant challenges throughout the process.
In the hope of encouraging both people and businesses to be bold and step outside of the comfort zone of hiring from within the same industry, I was chatting to three of our team, who all came from very different industries.
I was particularly curious about how they were finding the transition into a tech business, and if they had any tips for people who might be thinking to not just jump ship, but literally change the mode of transport.
Fanni – What is your current role?
Emma – I am the Project team Lead, also part of the Cultural Ambassadors Club
Jo – I am a Project Coordinator, equally part of the Cultural Ambassadors Club
James – I am the interim Head of the Managed Service team
Fanni – What did you do before?
Emma – General Manager in hospitality for four years.
Jo – Cabin Crew for 26 years
James – Civil merchants for four years
Fanni – What prompted you to make a shift?
Emma – I was seeking a better work-life balance and more promising career opportunities. While I enjoyed my role as a General Manager, it often demanded long working hours and weekends, impacting my personal life. Additionally, after spending considerable time in the same position, I felt that there were limited prospects for further progression and professional growth in my previous job. I wanted new challenges and the chance to expand my skill set.
Jo – "When the lockdown was imposed, flights were suspended, and we were presented with two options: to continue working in a different capacity, or to opt for voluntary redundancy. I chose the latter and joined the Covid Infection Survey as a Study Worker. During my time there, I also assumed the role of a Team Leader within the schools' COVID study in Lancashire, and I found immense satisfaction in facing the challenges it brought and being part of such a meaningful project. This experience sparked a newfound sense of direction in my career. Embracing a technical role and achieving success in it motivated me to explore opportunities in the tech industry. I firmly believed that with dedication and hard work, I could replicate the same level of success I had previously attained."
When the lockdown was imposed, flights were suspended, and we were presented with two options: to continue working in a different capacity, or to opt for voluntary redundancy. I chose the latter and joined the Covid Infection Survey as a Study Worker.
James – "I have been brought up in a world of computers and have been fascinated by applications and gaming. This has always been an escape for me and is a huge part of my 'down time'.  I've also enjoyed the problem-solving elements of my previous roles, so it seemed like a perfect combination of both. Don't get me wrong, moving into a completely different industry was a massive (scary) step into the unknown but it was a risk worth taking."
Fanni – "How did you find the adjustment?"
Emma – "It was challenging. I went from being experienced and knowledgeable in my field to starting fresh in a new industry which required a significant shift in mindset.  It meant being humble and comfortable with asking questions constantly to understand the nuances of my new role. Some days were good, while others were tough, but I persevered and kept pushing forward. A year later, I can say that the journey was well worth it as I have grown both personally and professionally."
Jo – "To say challenging is an understatement. I was comfortable, knowledgeable, and confident in a role for so long, that in choosing this particular sector, I knew would be a huge change and whether  I was actually capable of succeeding in it was a question I asked myself frequently in the initial period. I can say that 6/7 months later, I feel I belong and add value to my role and the company. I am excited to evolve in this role and still can't believe I say I work in IT!"
James – "Initially it's a massive learning curve and lots of information to take in but once you get your head around the applications it soon becomes second nature. I was lucky and found that I picked things up quickly but as they say, every day is a school day and I am still learning and finding new challenges to overcome."
Fanni – "Any tips for other people thinking the same?"
Emma – "Take the leap and do it! Embracing the unknown and pushing yourself outside your comfort zone can lead to incredible self-discovery and personal growth. While the initial stages may be challenging, staying committed and persistent pays off in the long run."
Jo – "At times, life surprises us with unexpected challenges, or we decide to chart a different course. Regardless of the reasons behind the change, it's essential to welcome it. Cultivate a genuine thirst for knowledge and learning, and above all, maintain unwavering persistence. The tech industry might seem like an unlikely destination, but it's a realm where diverse skill sets come together to foster growth. Just like everyone else, you possess unique talents that will contribute to your journey within this industry. Embrace the change, and have determination, you will find your place and thrive."
James – "Go with your gut feeling, I was tentative at the start, but it was the best decision I have made for my career, and it has opened opportunities that I didn't know existed.  Some days can be tough, and some days will be hectic, but if you fancy a challenge and something that can keep you on your toes EDI is a great place to start."
Fanni – "Firstly, very happy to have you all on board, and I hope your stories will give courage to many other people."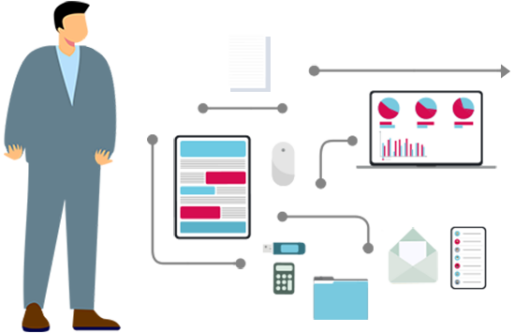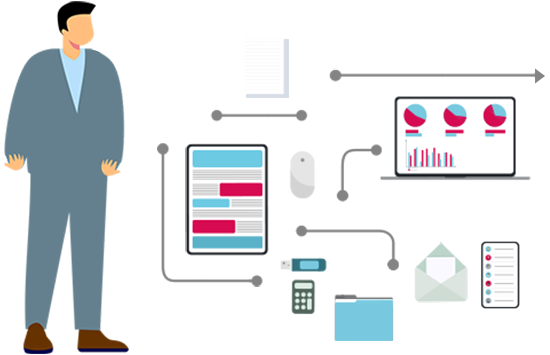 If you are somebody who thinks can add value to our team, please do not hesitate to send your CV, or take a look at our careers page.