Digitise and simplify exchanges
between you and your customers
The SY Business platform digitises and simplifies exchanges between you and your customers by handling the order to cash process on the electronic signing of a contract, validating orders and handling the remote payment of invoices. Optimise your processes, improve collaboration both internally and with your partners and improve efficiency in the management of your digital payments and due dates and the collection of receivables.
A single interface
for order to cash process management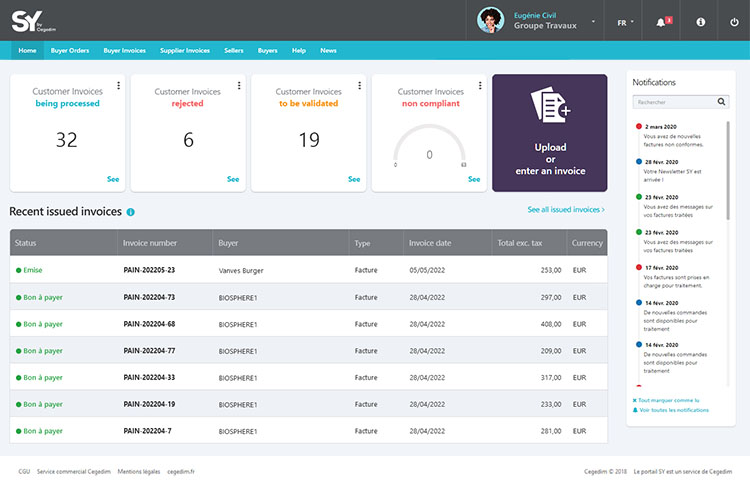 Publication of the order issued by the customer
Transmission of the order confirmation, shipping notice, and notification to the customer
Tax dematerialisation platform for all types of flows
Electronic archiving with probative value for the archiving of originals and duplicates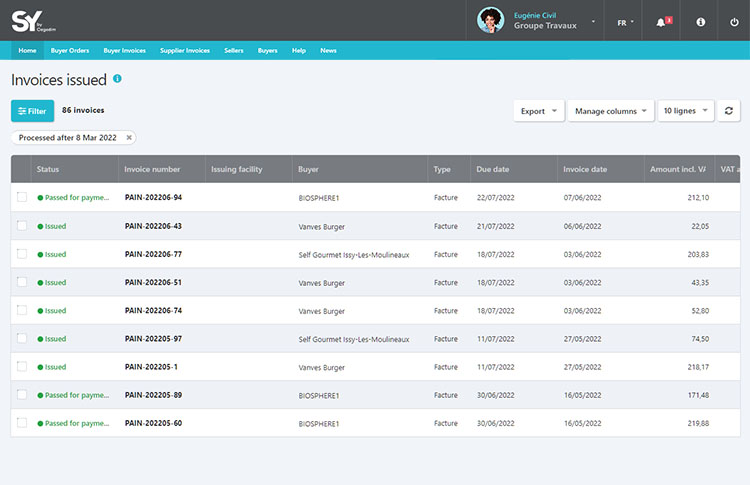 Electronic tax dematerialisation and electronic duplicate module
Module for the issue of signed PDFs to the client with a data file for the PO-flip
Outgoing EDI connectors
Shared and industrial publishing chains for printing, enveloping and franking paper invoices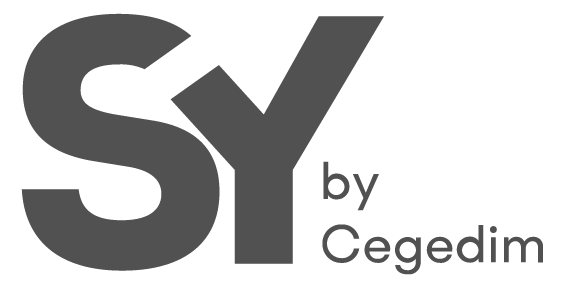 Control your expenses
and manage your disputes with your business data
The SY solution provides a business control service for the management of invoice flows, previously defined to block disputes (e.g. missing order number) and the risk of incorrect transmission (e.g. missing address) at this stage. Business data specifying the issuing entity (SIRET/SIREN, Profit Centre) are checked at this stage of the information processing process. The SY platform also provides support for checking duplicate invoice numbers.