The challenges online retailers face
within their procurement
When it comes to online retail, there are a lot of challenges that come up in the procurement process. One of the biggest ones is managing all the different vendors and suppliers involved in the supply chain. This gets even more complicated when you're working with international suppliers who may have different regulations and standards to follow.
Another challenge that online retailers face is being able to respond quickly to changes in demand. This can make it tricky to plan and manage inventory effectively. Plus, there's always the issue of managing costs, ensuring quality control, and keeping up good relationships with suppliers.
Simplify your trading relationship
utilise any EDI protocol through Netix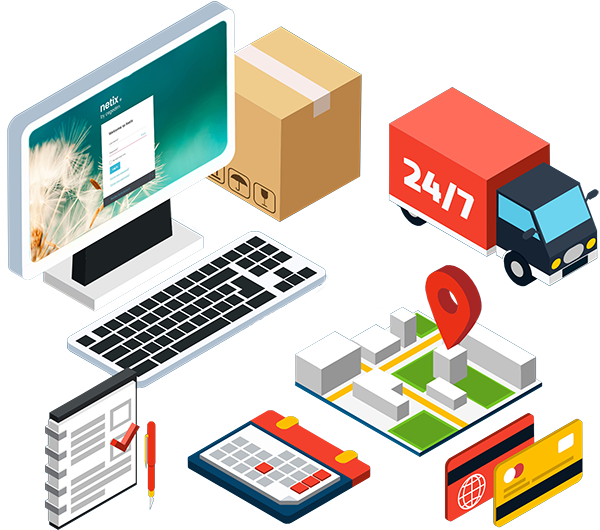 Continual growth within the ecommerce sector offers huge potential for businesses. As these opportunities arise, retailers are presented with new obstacles to implement digital transformations to compete in a rapidly changing market.
To tackle these challenges, online retailers need to invest in a reliable EDI system and solid procurement processes to help them manage their supply chain efficiently, cut costs, and make sure customers are happy with their purchases.
Additionally, customers must be satisfied by the service provided, businesses cannot afford to manually process masses of data that inhernetly could be inputted incorrectly.
Implementing an EDI integrated solution like Netix Flow can streamline your supply chain management by automating manual tasks involved. From purchase order creation to invoice management and payment processing – Netix Flow can significantly reduce the manual workload involved in managing procurement activities, freeing up staff time for more strategic tasks.
Get in touch
Adopting an EDI enabled platform
Automation
Automating many of the manual tasks involved in procurement, like purchase order creation and invoice management, retailers can reduce errors and delays, leading to happier suppliers and faster order fulfillment. Plus, with real-time inventory and order status visibility, retailers can keep their customers in the loop, providing a more transparent and trustworthy shopping experience.
Cloud-technology
A cloud-based EDI solution can also help retailers cut costs by streamlining their supply chain and improving overall efficiency. Plus, with standardised communication and data exchange between retailers and suppliers, EDI can help build trust and foster better relationships between the two.
EDI standards protocols
Implementing an EDI like Netix helps to create better-functioning relationships with your trading partners; your business can exchange crucial business documents using EDI standards like EDIFACT, Tradacoms, AS2, VDA, and X12. Creating a safe and secure method of exchanging critical business documents.
EDI can benefit your supplier management & customer satisfaction
One of the major benefits of adopting Netix Flow is the improved accuracy and data quality. By removing the need for manual data entry, errors can be minimised, and the risk of miscommunication between suppliers and retailers can be reduced. This can lead to improved relationships with suppliers, faster order fulfillment times, and ultimately a better customer experience. With Netix Flow you can:
Netix Flow streamlines your supply chain management, reducing manual data entry and improving accuracy, which can lead to faster order fulfillment and happier suppliers.
Standardised communication and data exchange between retailers and suppliers can help build trust and foster better relationships between the two, improving overall supplier management.
Retailers make more informed decisions about their supply chain management, which can lead to better inventory management and prevent stockouts, ultimately improving customer satisfaction.
Experience unparalleled control and visibility by syncing your business information with Netix Flow

Accessible
By leveraging cloud-based technology, retailers can access their data from anywhere, at any time, making it easier to collaborate with suppliers and manage their EDI on-the-go.
Scalability
Netix was designed to grow with your business – we use pre-configured trading profiles to enable our customers to quickly expand their eco-system.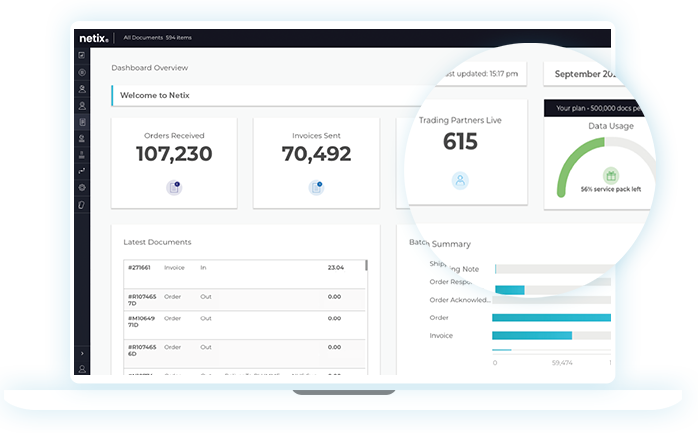 Futureproof
Our fixed pricing structure is a future-proof model, incorporating message changes dictated by your trading partner to enable your business to grow without extra development costs.
Adaptive
Using a modular approach to integration, Netix Flow can easily change or upgrade connected systems without developmental costs.
We have created standardised integrations with these ecommerce platforms
Direct EDI integration with Netix Flow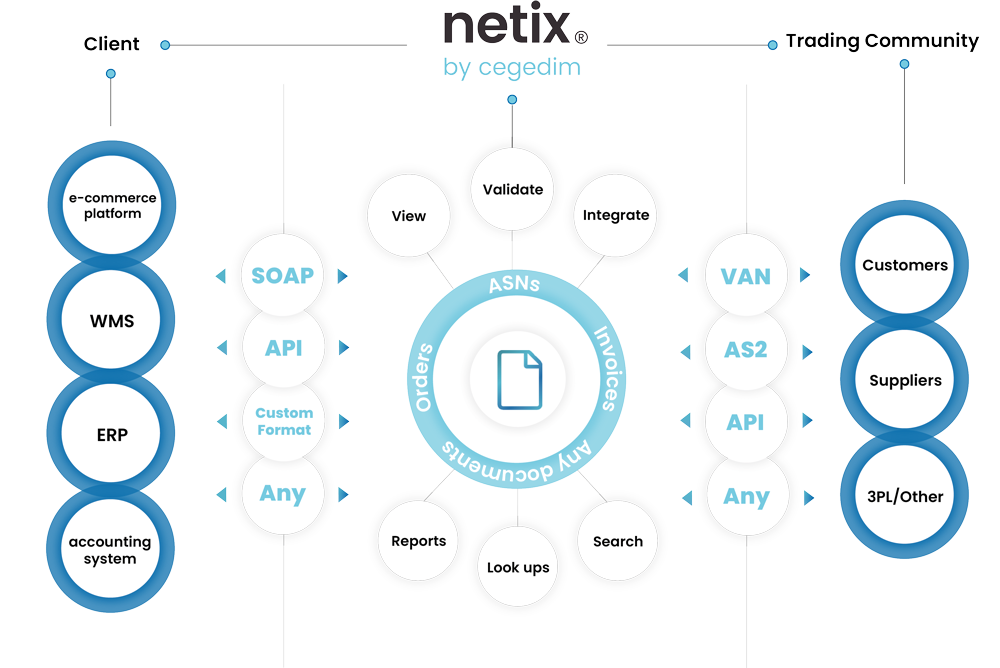 If you're looking for a reliable and secure way to integrate your ERP, accounting, ecommerce, or WMS system with your EDI, you need to check out Netix Flow. Its unique approach that eliminates the need for third-party connectors, it provides a more seamless, cost-effective, and secure integration process.
Netix flow offers a direct approach to EDI integration, meaning you'll have complete control over your EDI without relying on external parties, enabling you to streamline your business operations and improve your trading partner relationships, while reducing the risk of errors and delays.
Plus, Netix Flow is incredibly easy to use and set up, so you won't need to spend a lot of time or resources on implementation. With its robust features and capabilities, you'll be able to manage your EDI transactions with ease, even as your business grows and evolves.
Discover Netix Flow
We needed to work with a company that was flexible, understood NAV and our EDI requirements, and could liaise with our suppliers. Cegedim e-business understood our requirements and built a solution to meet our needs.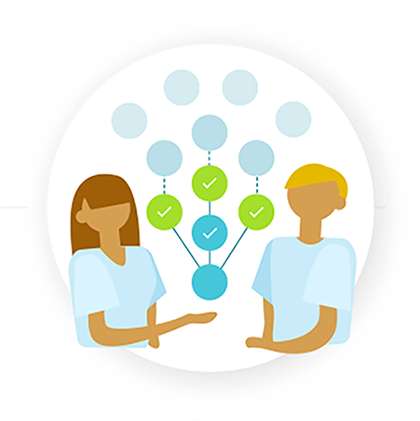 If you are interested in staying ahead of the game and succeeding in the competitive world of supply chain management, downloading our whitepaper on the top trends in supply chain management is a must. Topics our whitepaper covers:
Latest advancements in technology and innovative strategies that will help optimise your supply chain operations.
Ensuring digital solutions address your bespoke needs to drive operational effiency within your organisation.
How to build customer loyalty through and increase customer retention through automated processes.
Read the top trends