Businesses across all sectors recognise the significance of Electronic Document Interchange (EDI) within their organisations. It's no secret that to optimise your digital supply chain, it's best practice to embrace an EDI-enabled solution. Such a solution allows you to comply with customers' EDI requirements and enhances your supplier management. Therefore, it is crucial to select a provider that offers a solution tailored to your organisation with the necessary functionality.
Moving to a new EDI provider may seem daunting as it can potentially cause disruptions. Nevertheless, it's imperative to partner with a provider who understands your requirements and can deliver precisely what you need.
Reasons why you should switch EDI provider
Inefficient pricing model
Time and time again, we see people choosing an EDI provider solely because it allows them to save a small fraction of their allocated budget. However, such decisions often lead to hidden costs arising from required development, additional training, and over-promised services. It's crucial to select a provider that is open and transparent about their pricing, as this leads to a more cost-effective solution.
Hidden development costs associated with adding new EDI message types
Some more providers rely on point-to-point mapping, which, while having its advantages, comes with a significant disadvantage – the need for development when configuring new message types or connectors. For instance, if your trading partner mandates changes to their EDI message types and your solution utilises point-to-point mapping, this will necessitate full redevelopment to adapt your solution to these changes, potentially costing thousands, depending on your trading environment.
Inadequate customer support
There has been a shift within the EDI industry, with more businesses offering less responsive customer support. Given that EDI is the lifeline of some businesses, it's essential to have the means to promptly resolve queries to meet your SLAs. Moreover, it's important to choose a provider that offers support packages tailored to your needs. If your team prefers picking up the phone to address errors, that option should be available.
Standardised services
When it comes to EDI and digital supply chains, a one-size-fits-all approach doesn't suit everyone. Some organisations prioritise supplier management, while others expect their provider to manage their EDI entirely. A standardised service cannot cater to these diverse needs effectively.
Integration capabilities
Flat-file exchanges, in comparison to APIs, suffer from significant inefficiencies primarily due to their validation process. When evaluating the suitability of your current EDI provider for integration projects, it becomes evident that these limitations can be a substantial hindrance.
Flat-file exchanges operate similarly to two companies exchanging letters in mailboxes, with the integration platform dropping off data in the agreed mailbox (the EDI platform) for the ERP system to retrieve and process. However, the critical drawback lies in the validation process. With flat-file exchanges, there exists no intermediate step to ensure that only relevant and accurate information is imported into the ERP system. Consequently, the ERP system becomes inundated with extraneous and redundant data, creating a counterproductive environment. In addition, a limitation of using flat-file exchange is the handling of message failures. If an EDI message type fails during the validation process, there is no clear delineation of responsibility, whether it lies with the EDI or ERP provider. Consequently, your business transaction will be paused until the error is resolved, potentially leading to extended delays in the process. In contrast, APIs provide a more efficient and streamlined method for data exchange, as they allow for real-time validation and selective retrieval, resulting in end-to-end visibility of your data.
How to prepare to move EDI provider
To prepare your business for switching to a new EDI provider, it's crucial to remember why you're making this change. Whether it's due to a lack of communication or service inefficiencies, it's essential to ensure that when you're consulting with potential new providers, they can offer the service you require.
Migrating systems is not an overnight process; it takes time to configure your solution correctly. That's why, if you're dissatisfied with your current provider, you should initiate conversations with new providers as soon as possible. Configuring your new solution before your current contract ends provides your business with a safety net, ensuring there will be little to no disruptions to your trading network.
How to pick the right EDI provider for your business
Deciding what solution you should pick can be overwhelming, not to worry. Below you'll find some categories that we believe will help you in your search for a new EDI solution.
• Pricing fits your budget
• Service packages available fit your organisation's needs.
• Good customer support
• An easy-to-use user interface
• Integration capabilities
Key questions to ask your team before consulting an EDI provider:
Who is currently within your trading network? And what EDI messages do you exchange with customers and suppliers?
Compiling a list of your trading partners will help you understand your existing requirements. Additionally, taking note of all the EDI message types you currently use and those you would like to exchange will also assist your provider.
Here are some examples of EDI message types:
• Orders
• Order Response
• Advanced Shipping Notices (ASNs)
• Invoices
• Credit Notes
• Debit Notes
Does your ERP system have any bespoke configuration?
It's advisable to consult your internal team or your ERP provider to determine if there have been any bespoke configurations within your ERP system. The reason for this is that when integrating with the solution, EDI providers like us will need to create custom logic to meet your unique requirements.
Do you have any upcoming projects or time frames that will need to be considered within the migration to your new EDI provider?
If you're still in the process of onboarding suppliers or customers onto your existing solution, it would be wise to establish these connections on your new system.
Are you considering switching your current ERP provider?
This could be an ideal time to change your EDI provider if you're dissatisfied with the service. Integrating a new ERP into your existing EDI would likely require you to stay with the current solution/provider or implement two separate integration projects, which can be costly and time-consuming.
Who will be managing EDI migration from your existing to a new provider?
If your current provider is not meeting your needs, it's essential to make a move. However, it's equally important to allocate internal resources to act as key stakeholders in the project. This will ensure a smooth transition.
How we can help to simplify your EDI migration
1. Communicate your EDI & digital supply chain strategy with us early
Working with a new provider offers you a chance to expand your capabilities and optimise processes that were previously challenging. Whether you're aiming to quickly onboard trading partners or enhance your supply chain relationships through increased visibility, it's crucial to communicate your strategy.
To ensure a successful transition, it's important to discuss your goals and ambitions. We recommend conducting a GAP analysis to help your team identify the desired state for your digital landscape. Additionally, completing the analysis enables our Solution Architects to provide better technical guidance and offer clear recommendations to enhance your solution.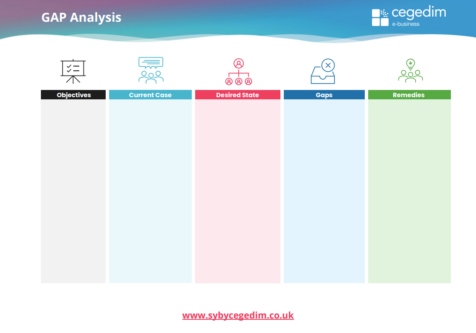 To make it easier, we've created a template that you can use: GAP analysis template
Additionally, it's good to bear in mind. While you may already have a vision for your EDI solution, we recommend listening to our experts. Our team specialise in EDI, ensuring that the solution offered aligns perfectly with your needs.
2. Provide accurate information for discovery calls
In our discovery calls, it's helpful if you can provide us with the following information:
• The EDI standards
• The number of trading partners and their names
• Communication protocols
• EDI message types you will use (the type of documents you send will depend on your trading partner)
• The direction of the documents (in coming or outgoing)
• The system you will be integrating with (if you've not integrated your EDI with your ERP previously, explore Netix Flow's EDI to ERP integration capabilities)
Providing this information allows for our team to accurately quote your solution and offer timescales of when your project can be implemented.
3. Consider project management services
Adopting a new EDI provider can consume a significant amount of time and resources. Delays in migrating from one EDI platform to another could result in your business lacking a solution for exchanging messages with your trading partners. If your organisation lacks the internal resources to manage the project, you should consider utilising project management services.
Incorporating project management into your system setup provides your business with a dedicated point of contact throughout the project's lifecycle until the go-live date. Our Project Coordinators are responsible for the success of your solution. They achieve this by creating a customised project plan or Trello board for your key stakeholders to gain visibility of the project's progress. They are also responsible for ensuring that all parties adhere to schedules and provide updates every step of the way.
4. Equip your provider with the necessary information
Migrating EDI information is more complex compared to implementing a new solution. To avoid delays and complications, it's crucial to ensure you have all the necessary business and EDI-specific information. Depending on your current package with your EDI provider, they may be able to assist you in sourcing this information. If not, it's advisable to designate an internal point of contact who can provide it.
Business information:
• Internal stakeholder contacts
• Vendor number
• Locations
• Items
• Tax Codes
• UPCs
• Store numbers
• Product information
Technical information:
• Trading partner list
• Priority
• Supplier and account codes
• Preferred method of communication
• EDI Document type
• EDI Trading Partner Contact
• Estimated number of monthly transactions
• ERP integration details
• Business processes
• Validation rules
With our project management services, implementing your EDI solution from this stage should be a hands-off experience. Our Project Coordinator will collaborate with the installation team to ensure that all the required data is inputted onto your new Netix solution. Before going live, the installation team will conduct end-to-end testing by simulating real-life data transmissions with your trading partners. It's crucial that your team receives a solution that works, and that's why we ensure that this process is thorough and diligent.
5. Preparing for go-live
Upon your go-live, our Netix specialist Installers will conduct an in-depth training session tailored to your solution's configuration, ensuring that you feel comfortable using the platform independently. The session will be recorded allowing you to reference at a later date.
We recommend keeping the recording in a shared location accessible for all your team. It's essential to make this knowledge available to new team members you onboard, as well as for refresher sessions after your one-to-one training.
Why move to Cegedim e-business' EDI solutions:
A choice of products
We offer two solutions, Netix One, our user-friendly platform, empowers you to take command of your trading network. And Netix Flow, a fully integrated solution that provides end-to-end visibility and automates data transfers from Netix Flow to centralise within your ERP, e-commerce, inventory, or WMS.
Alex, Supply Chain Controller at Boost Drinks said:

"The integration is simple and very easy to navigate within Netix. Over 50% of our customers are now ordering via EDI and this saves a huge amount of time within my team. It has also increased our order processing accuracy. Overall, I've been very impressed with the product and the service provided".
Visibility of your solution's performance
We ensure that our customers have full visibility of Netix's performance at all times. That's why we have developed the Netix Status page, which provides details on various system operational metrics, including translation, communications, API & database performance, communication services, and third-party solutions. While errors with Netix are rare, our team promptly reports any incidents to keep our customers up-to-date.
A pricing model that grows with your business
As your trading network expands, you need a pricing model that scales with your business. Unlike other providers, we distribute costs evenly among all our customers. Therefore, if a trading partner requires Advanced Shipping Notices, your company won't have to bear the full burden of development costs. We spread these costs creating a fairer and more reasonable pricing structure.
Our customer's rated our support 4.9 stars
We've designed a customer-centric support model to ensure everyone gets the most out of Netix. Whether you're an IT Manager or a Finance Assistant, our specialist team breaks down the barriers between your business and EDI jargon. Our specialist team are on-hand to easily identify and resolve issues quickly.
With a personable approach, we offer various support packages, allowing your team to choose how to access EDI and Netix expertise. Whether you prefer all communications via email or you'd like to pick up the phone and speak to someone, we've got you covered! Take a look at some of our support packages below:
Support

Level   

Support Model & Availability
Standard
Support provided by email only

All calls must be logged via the support portal : details below

Monday to Friday Support provided 9am to 5pm
Excluding UK Bank & public holidays and weekends
Premium
Support provided by email and phone.
Mon to Friday Support provided 6am to 10pm.
Excluding UK Bank & public holidays and weekends
Premium +
Support provided by email and phone.
Monday to Friday 6am to 10pm. Saturday, Sunday and UK Bank and public holidays 6am–2pm
Excluding Christmas, Boxing and New Year's Day
Add-on
Christmas, Boxing and New Year's Day – Add-on Operating hours: 6 am – 2 pm
Christmas, Boxing, and New Year's Day – Add -on Operating hours: 6 am – 2 pm
24/7
Support provided by email and phone inside premium hours. Outside from 10pm – 6am Phone support only.
Full 24 hours a day, 7 days a week 365 support
Multiple managed service offerings
Not all organisations have access to internal EDI expertise, which is why we offer various managed services to allow businesses to outsource their EDI needs. Whether you prefer a hands-off experience with Netix Flow or a comprehensive service to manage your entire ecosystem and supplier management, we have an offering to meet your requirements.
Experienced in EDI migration
We make the transition from one provider to us simple, we take away all the complexities to allow you to focus on your daily tasks. We've worked with hundreds of businesses to migrate their EDI, one business in particular is Fosters Bakery, this is what Sara has to say about the process:
"We were with our previous vendor for over 10 years and I thought it would be a nightmare to switch providers – but with Cegedim e-business's experience and service proved to be fairly simple. I am very pleased that we moved over to Cegedim e-business, the service you receive is brilliant!"
Want to know more about switching your EDI provider?
Speak to an expert today
Enter your details below or call us on +44 (0) 1772 977781